You may not need to delete an image in your lifetime because of how ImageKit does not charge for nominal use of storage.  But, just to keep things clean, ImageKit does offer a way to permanently delete an image that has been uploaded to its storage.
Which images can be deleted?
You can only delete images that are directly uploaded to ImageKit's storage. This means that the method described in this post does not apply to deleting images or transformed copies of images that are originally present in one of your attached sources. It only works for images uploaded from the ImageKit dashboard or from ImageKit upload API.
If you want to delete transformed copies of images that are actually present in one of your original image sources, "Purging an image" would be more relevant.
How to delete an image?
To delete any image, open the "Media Library" section of your ImageKit dashboard. Click on the image that you want to delete. From the pop-up that comes up, click on "Delete permanently".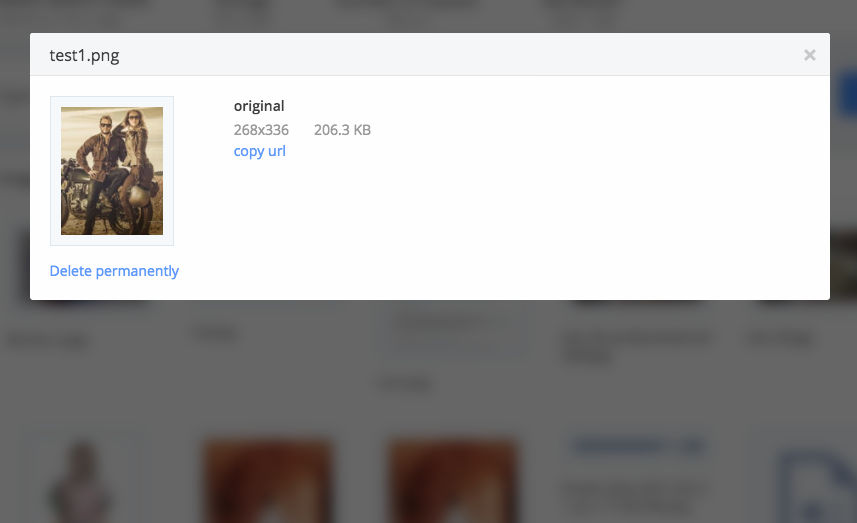 This will remove the original image from the storage and will also remove any transformations that would have been generated for this image.