ImageKit media library is a simple, multi-purpose image manager that gives you an overview of your images and allows you to perform certain tasks on them.
Which images are visible in the media library?
All the images that you upload from the ImageKit dashboard or from the ImageKit upload API are available in your media library.
Any image that is originally present in one of your image sources and is fetched or transformed via ImageKit is not added to the media library.
Features of the media library
1. Image management
The media library provides an overview of images that are present in your ImageKit storage.
You can browse the images and the folders that are present in your ImageKit storage. Clicking on any image shows detailed information about the image along with its URL.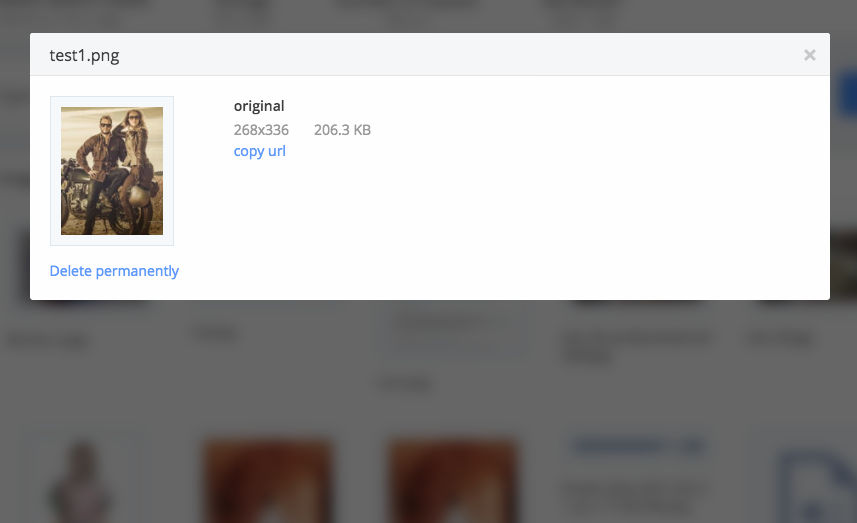 You can also delete images from your media library.
2. Manage directory structure
Apart from the image view, the media library also provides a "Directory View" for your image storage. In this view, you can not only view the current folder structure of your storage but also create new folders and upload images to those folders.

3. Search images and folders
You can also easily search for images and folders in your ImageKit storage using the media library. Just type the name or a part of the name of the image or folder that you are looking for in the search bar at the top. This image search comes in very handy when you are looking for some old image like a marketing banner that you used a few weeks back.
If the image or the folder name contains the term that you are searching for, it will be displayed in the search results.

If you face any problems while using the media library or have any feedback or suggestions, then contact us on hello@imagekit.io.