They say, "a picture is worth a thousand words", which is undoubtedly true. We love to interact with visuals rather than words. The importance of images on e-commerce, travel, and media websites has been increasing over the time. According to HTTP Archive, on an average, around 64% of a website's weight is comprised of images. If we are able to reduce the size of these images without reducing the image quality, then it will have a direct and positive impact on page load speeds and user-experience of visitors on your websites.
As per Gomez and akamai.com, half of the users love sites which load in less than 2 seconds. If the page takes more than 3 seconds to load almost 40% of visitors tend to leave that site, thus increasing the bounce rate. Image optimization is the only solution for this problem.
What is Image Optimization?
Optimizing web images is a process of delivering high-quality images in the right format, dimension, size, and resolution while keeping the smallest possible size.
Image optimization can be done in different ways, be it by resizing the images, caching, or by compressing the size. Enter ImageKit, an intelligent Image Optimization tool, which optimizes images using an intelligent compression algorithm. Combined with a global content delivery network (CDN) for faster delivery, it can improve your website performance significantly.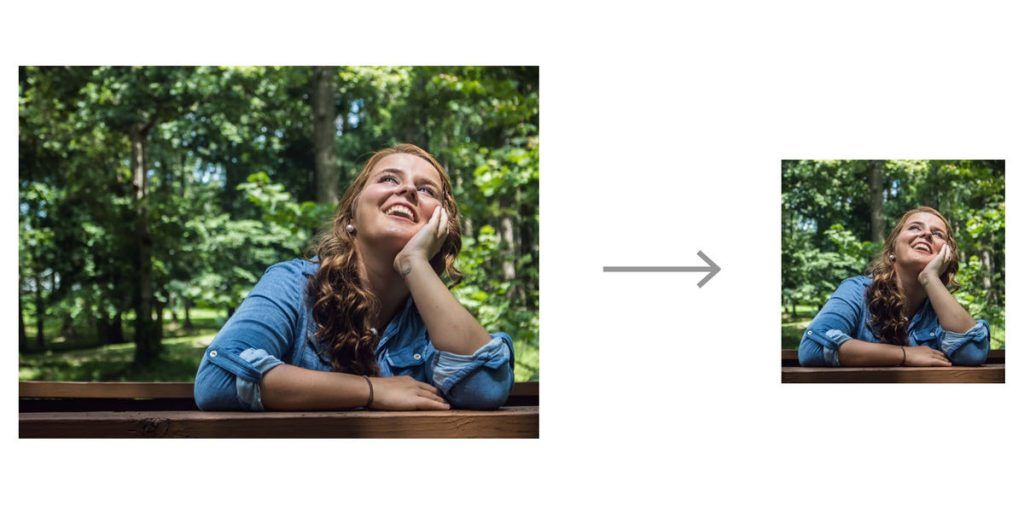 Importance of Optimizing Images on Website
The importance of images in connecting users to your products has been proven. If your website takes more than 3 seconds to load, users are more likely to abandon it, which will drastically increase your bounce rate, and eventually affect your conversions.
Why is image optimization important?
Here are the answers - Image optimization helps in improving page load speed, boosts websites' SEO ranking, and improves user experience.
Let's study the importance of optimizing web images in detail:
Improves Page Load Speed
Page load speed is the amount of time taken by a web page to load completely. It depends on many factors ranging from your website host to website layout and design. The websites having less than 2 seconds load speed are most loved by its users. So, if you are optimizing 64% of your website's weight, which is images, you will be improving your website speed.
This gives your website visitors a faster experience, thus more users would interact with your product and services. There are many tools which can help you in analyzing your page load speed such as Google's PageSpeed Insights, Web Page Test, and ImageKit's Website Analyzer, which will give you complete insights about your web page.
Click here to download the infographic illustrating 20+ stats on how speed affects your website. This infographic was made by Hosting Tribunal and the original blog on Hosting Tribunal talks in detail about impact of load speed on your website.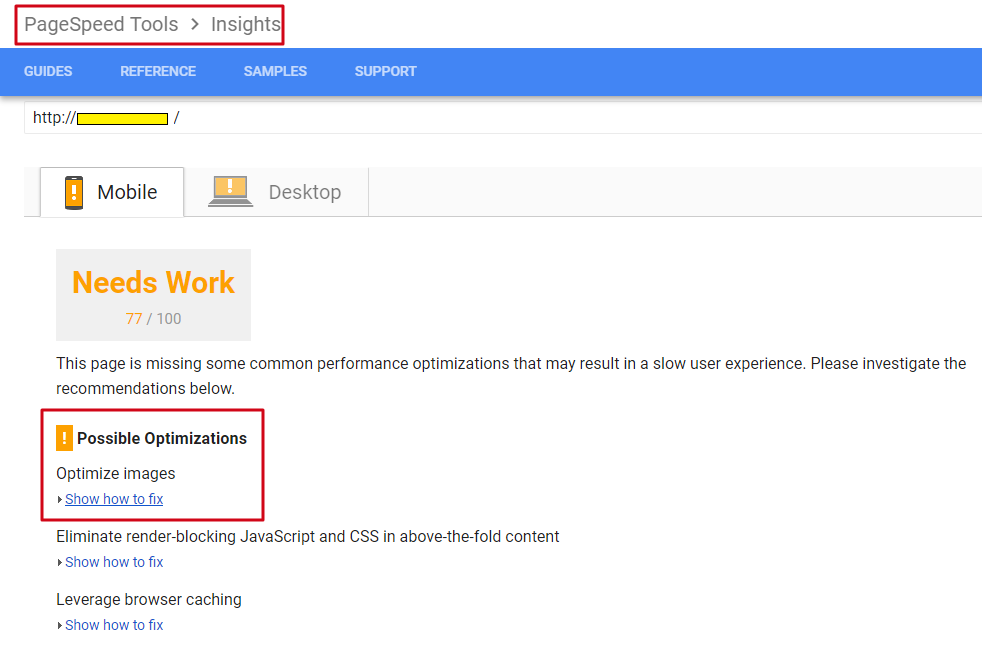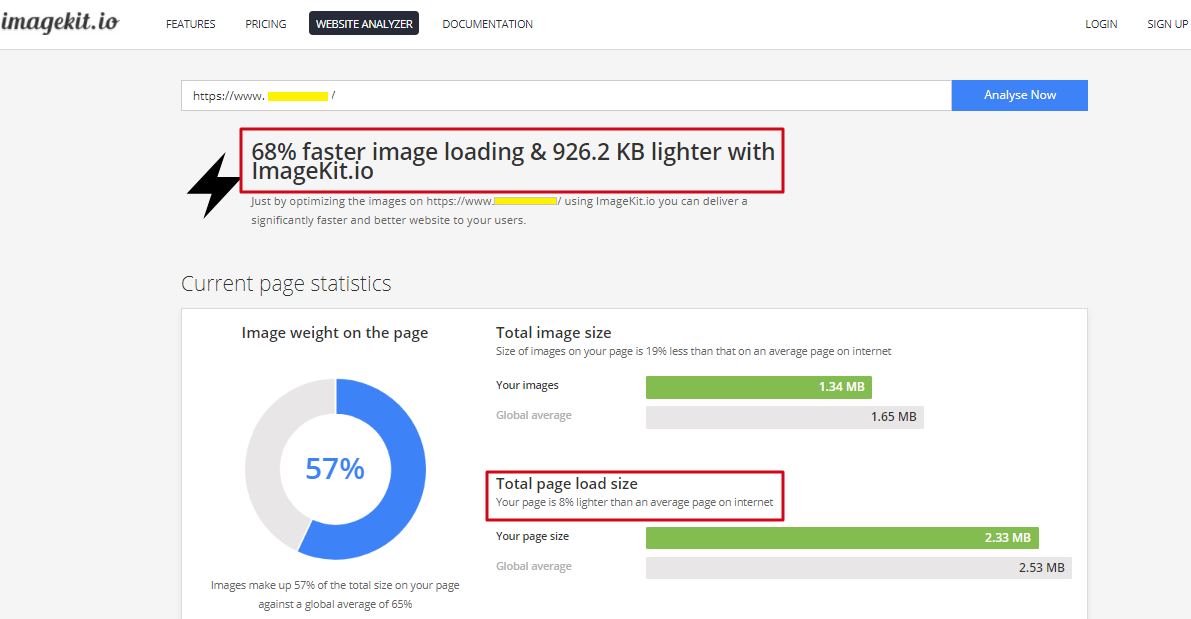 Improves SEO Ranking
Yes, in 2010, it became clear to all of us that page load speed is a ranking factor. Google doesn't love slow websites just like its users. Marketing Leaders such as Moz and SemRush have also published their insights about page load speed.
Google rolled out this update in the year 2010 in its Webmasters Blog which reads, "Like us, our users place a lot of value in speed — that's why we've decided to take site speed into account in our search rankings." So, it is clear that the faster websites rank better in the search results as compared to slower ones.
Every digital marketer understands the importance of search ranking in today's world. Who doesn't want to get the top rankings for its website pages? And one of the factors for this is the load speed of your web page. Thus, image optimization holds a great significance here.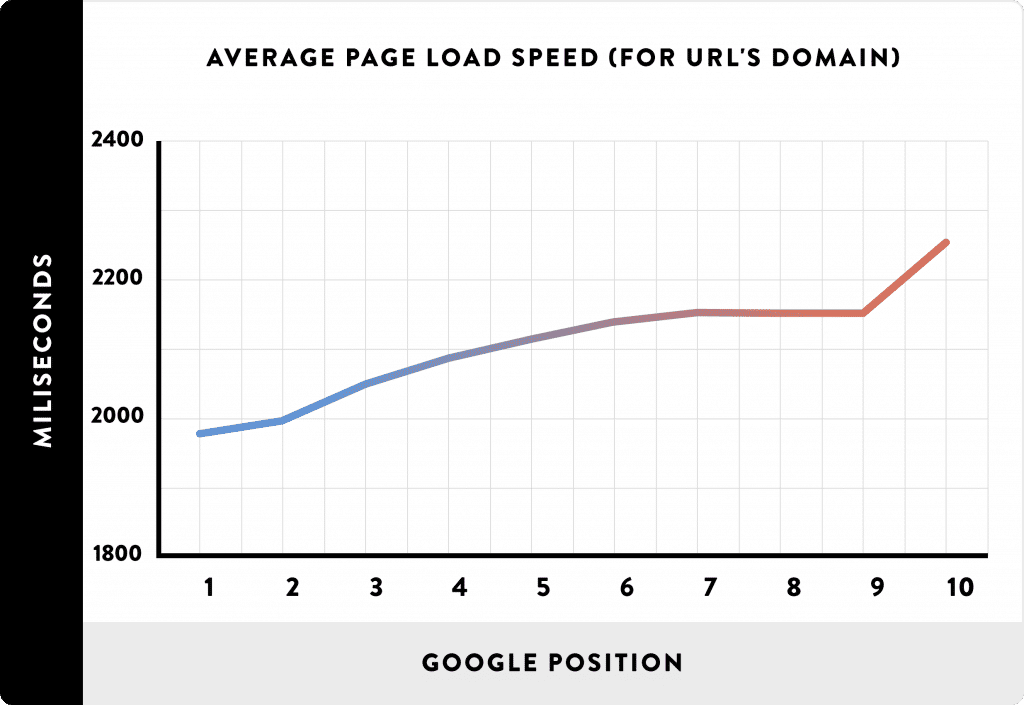 Boost Conversions
So, if your search ranking improves, it means you can capture more users and possibly get more conversions. Page load speed is directly related to SEO ranking and conversions.
There has been a lot of research by marketing leaders, including Kissmetrics, Moz, etc, about the relationship between conversions and page load speed. According to Kissmetrics, 79% of shoppers who are not satisfied with the web page speed or performance do not buy from the same site again.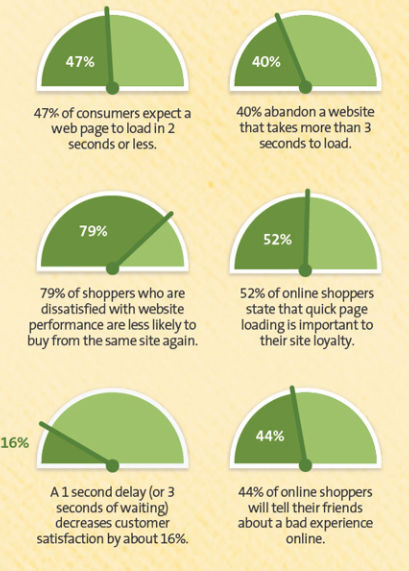 Enhance User Engagement
A happy customer is not a myth, definitely not for those websites which are providing a great user experience. And it can be your website too. All you need to do is optimize your website images, improve your page load speed, and thus, providing a better overall user experience. If your page is loading fast on all devices, a user will spend more time there.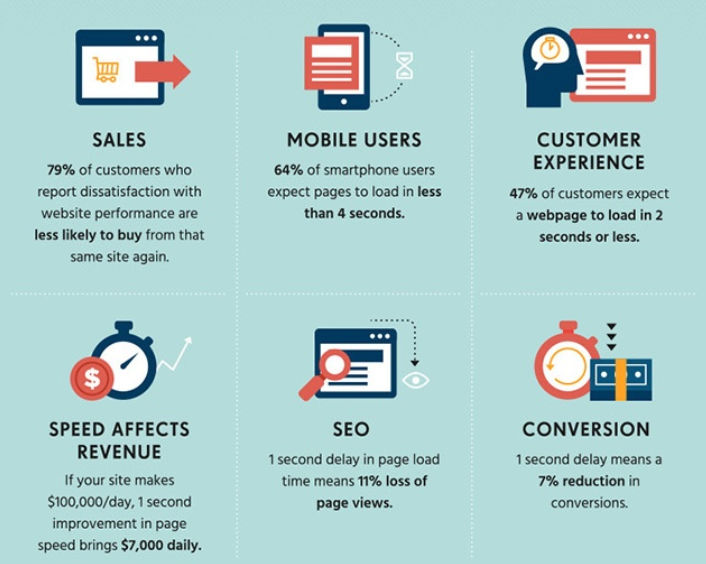 It has been stated in many studies that users are more likely to leave those websites which are slow. The web pages which load in 2.4 seconds experience 24% bounce rate. Your page load speed also increases the returning rate, meaning a customer who is getting a faster experience on your site would probably buy from you again. Therefore, user satisfaction and happiness also depend on page load speed, which can be improved by optimizing web images.

In this digital world, every factor related to your website performance matters. And the expectations of visitors are only going to increase with time.
One can not ignore the benefits of optimizing images. These benefits are not restricted to the page load speed and SEO ranking only. Image optimization is capable of boosting up your conversion and revenue numbers.
With ImageKit's intelligent real-time image compression and resizing, along with built-in global CDN, you can easily optimize images on your website or app. Sign up for the free plan now and deliver a perfect visual experience on your website. Do share your thoughts and experience with our product in the comments section below.
In the subsequent post on image optimization, we will cover various techniques for image optimization in more details with practical example. Stay tuned!