Raise your hand if you discover daily news on Twitter, new brands to buy on TikTok and offers on the Instagram reel. The Internet has altered everything we've known to be true so far, leaving lesser headspace available in consumers' minds to allocate to 'brand' memories.
This leaves brands in a murky space - should they build on customer experience? Should they play with cognitive biases and impact lives on a deeper level? Eventually, how can brands create a loyal community for themselves?
Stick around. In this article, we will explore brand experience and how to build a memorable experience for customers.
Understanding Brand Experience
Brand experience refers to customers' overall perception and feelings while interacting with a particular brand. Anything from physical touch to emotional responses like joy, nostalgia, and anger that consumers feel can be constituted as the brand experience. Brand experience goes beyond the functional aspects of the product, it is what leaves a lasting impression on customers, fostering loyalty, advocacy, and repeat business.
To understand brand experience fully, let's dissect these two common terms, brand experience, and customer experience. When we talk about brand experience, it's the overarching promise we make to the customer about our products and services. Customer experience on the other hand is everything a brand does to keep those promises.
For example, Imagine you plan to buy an iPhone and you go to Apple's website. What you see in images, text, website's look and feel, messaging etc is promising a premium brand experience. Since you like it all, you head to the store, which offers the same superior ambience as the website, the sales representative treats you well, guides you on the purchase and supports the transaction.
Online and offline mediums combine to offer a great customer and brand experience.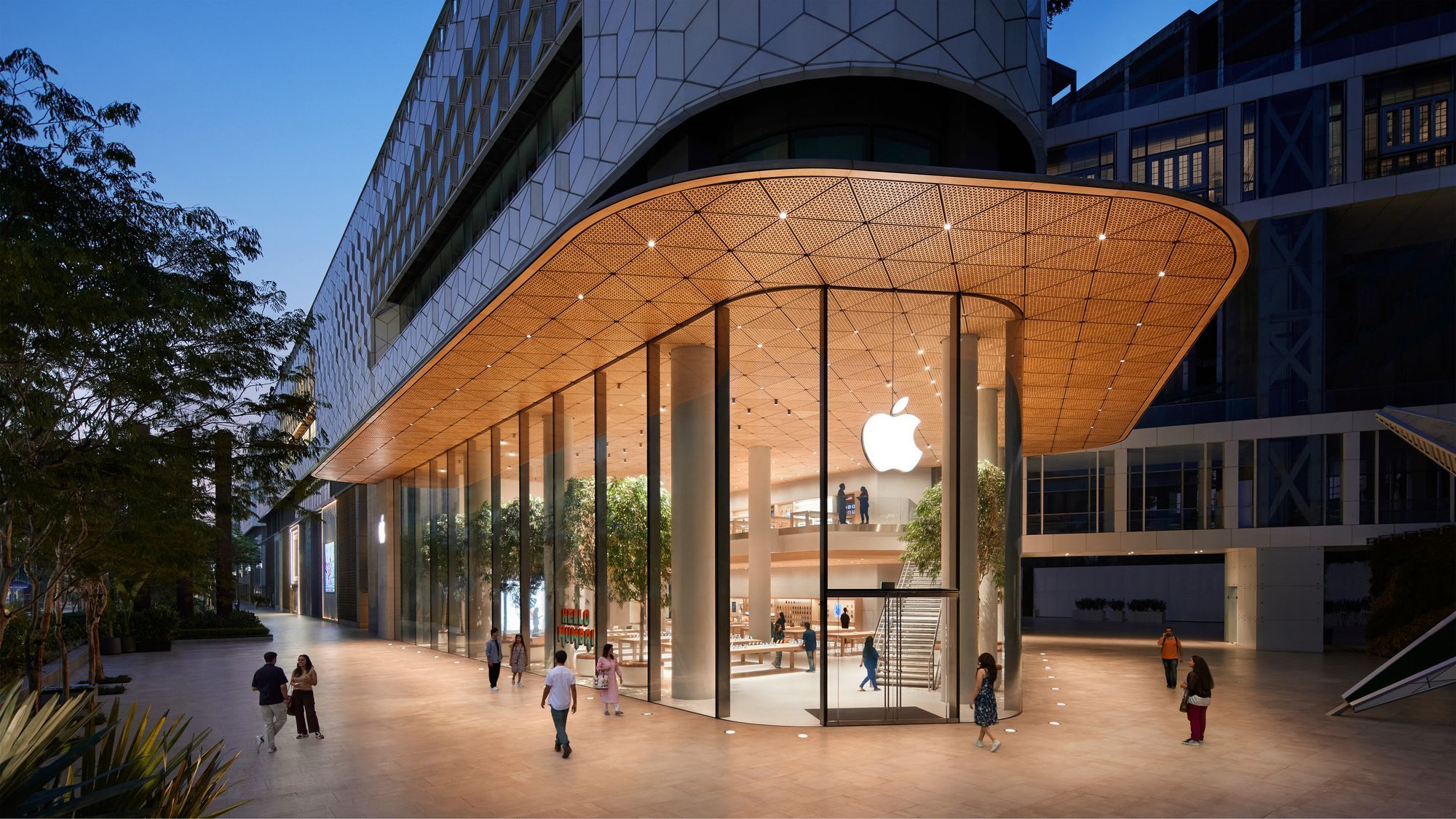 In this example, the brand experience is specifically focused on the customer's experience throughout the journey, where the ambience, interaction with the staff, and physical presence lead to a memorable brand experience.
On the other hand, the customer experience encompasses the entire journey of the customer, including online research, website usability, purchase process, shipping, and customer support. Both brand experience and customer experience are crucial in shaping the customer's perception, satisfaction, and loyalty towards the brand.
The components of a great brand experience
We're willing to believe that experience triumphs over everything. Nearly 86% of buyers are willing to pay more for a great customer experience. This experience is a culmination of elements that shape a customer's perception on a deep emotional level.
To handle offline experiences it takes an army of people managing the last-mile touch points, but the digital experience can be effectively managed using a Digital Asset Management (DAM) system. Digital Asset Management (DAM) plays a significant role in brand management by providing a centralized and efficient system for organizing, managing, and distributing brand assets.
Let's explore some of the key components of brand experience and their connection to the need for a DAM system:
Brand messaging & tone of voice: To maintain a unified voice with its customers, a lot of work goes in the background - a tight brand book, managing internal collaboration, sharing access to approved assets, regular audits and improvisation. When customers find a brand to be consistent across channels, they develop a sense of trust, affinity, and loyalty to the brand.

All of this collaboration, monitoring, storing, and sharing of assets can be done easily on DAM systems that empower teams in maintaining a consistent image.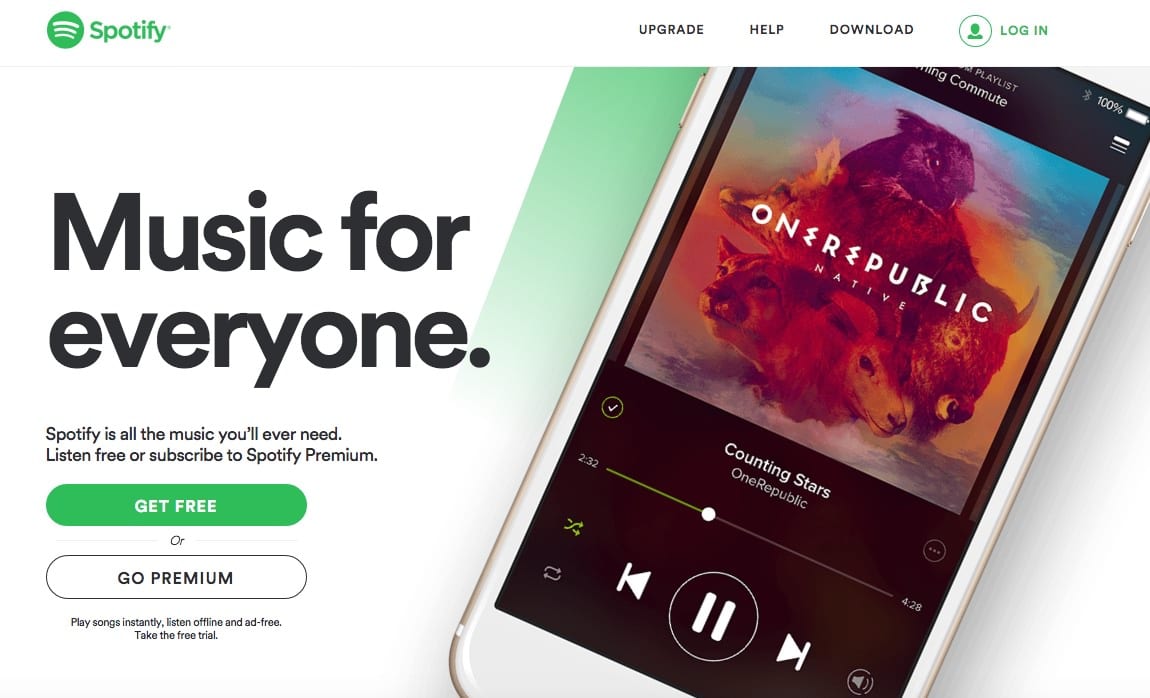 Here's an example from Spotify - an outlier when it comes to writing amazing copies. Every communication, be it on the app or a digital ad, is at least in the ballpark semblance.
Brand identity and visual elements: A strong brand identity and visual elements help a brand stand out from its competition and create a unique persona for itself. The same brand consistency can increase revenue by 10-20%. Thus, branded ​​elements such as logos, colors, typography, and design elements need to stay consistent across different touchpoints.

In this quest, digital asset management ensures consistent usage of visual elements, enabling version control, enforcing brand compliance, facilitating collaboration, streamlining approval workflows, and providing a centralized hub for brand assets. Here's an example from Coca-Cola, not every brand can pull an ad like this.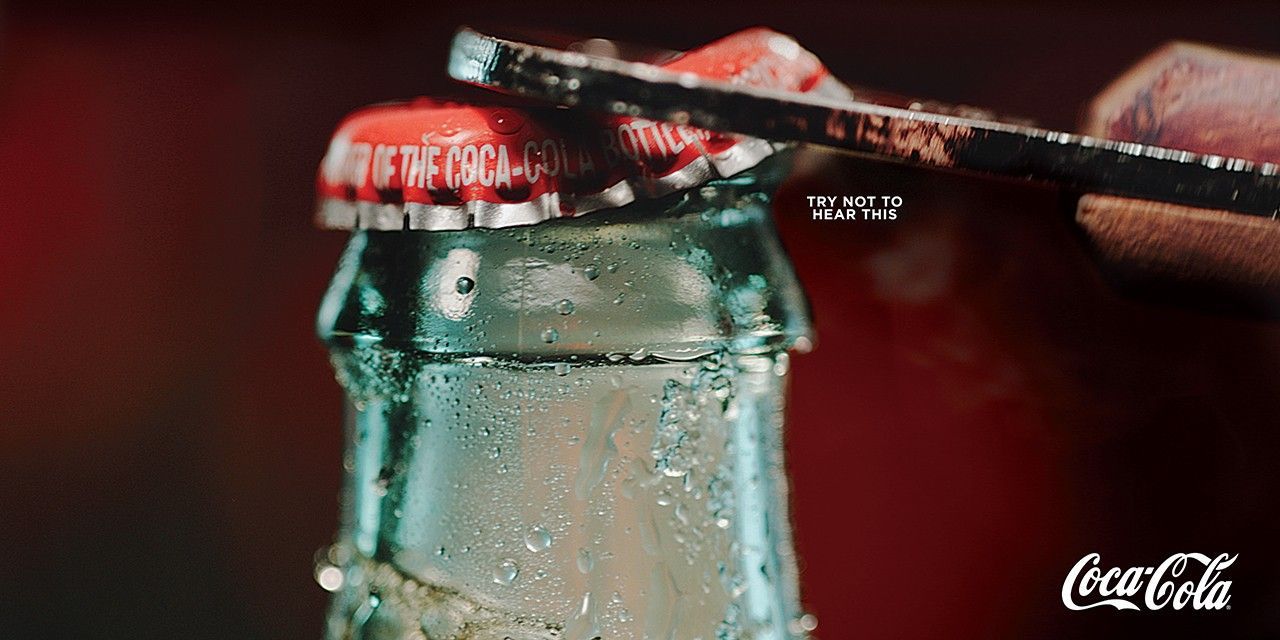 Customer service and support: A slightly softer aspect of brand management, but the people who represent the brand on the ground need to live up to the brand voice, expectations, and persona. For businesses that have an on-ground presence, it's incredibly critical.  

We're turning to Apple again for citing an example but the brand has a marvelous on-ground presence and customer support. It exemplifies the brand values of quality, innovation, and user experience. The brand offers multiple channels for customer assistance, including phone support, online chat, and in-store "Genius Bar" appointments.
Packaging and delivery experience: Packaging and delivery experiences are integral to managing brand identity. They reflect brand values, enhance the customer experience, and differentiate the brand from competitors. When brands go consistent in packaging design and materials, it strengthens brand recognition, while unique and thoughtfully designed packaging creates a memorable unboxing experience.

Incorporating these elements into brand management strategies can become a daunting task if brand managers are unable to update stakeholders on time. Using a DAM also helps in managing key collaborators seamlessly to maintain consistent communication channels with end customers.
We cannot emphasise more on the importance of digital asset management in maintaining a brand in today's digital landscape. The consistency, efficiency, and effectiveness that a DAM system brings in delivering a brand experience are unparalleled. DAM enables this by providing a centralized hub for organizing, storing, and distributing digital assets such as images, videos, logos, and design files.
Building a Strong Brand Experience Strategy
We saw the components of a great brand experience. Devising a Brand experience strategy involves working backwards from there and formulating concrete steps that stakeholders across the company's internal value chain need to implement to achieve this end goal.  

Let's go through some of the guiding steps:
1. Who is this for? Identifying the audience
Before it all starts, it is imperative to understand who we are trying to please. Two companies in the same segment may have a completely different target audience - leading to different expectations in terms of brand experience. While some prefer form, others may value functionality - and the messaging needs to be altered accordingly.
Companies can invest in market research at both product ideation and product launch stages. While the former answers what to work on, the latter gives clear insights on who to target once the product is developed. The same is similarly applicable to service providers.
2. Defining brand values and personality
Once it is established who the target market is, a brand needs to establish its brand values - what the brand stands for. This is almost like a visualization of what you want your customers to feel when they interact with or think of your brand. Here, aspects like premium, trustworthy, customer-centric, funky, cool, etc come to play.
To put it crudely, this is almost like defining a personality to our brand as if it were a real person. The answer to this question is extremely critical since it influences all the branding aspects like communication, tonality and brand paraphernalia.
Here's a reference for you to understand all the kinds of personalities a brand can have - Ideally, it's in tandem with the services they offer. So for example, a kids brand would want to have a softer personality, while an automobile brand selling SUVs would tend to lean towards a stronger tone.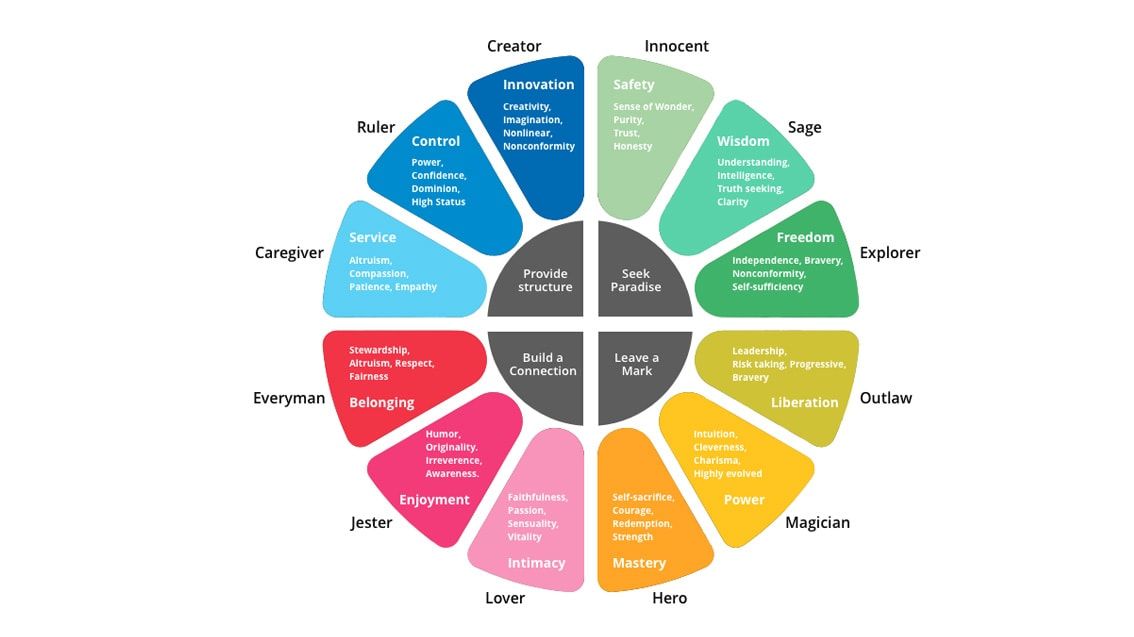 3. Developing a brand style guide
Brand style guides or brand guidelines are a detailed set of mandates governing consistency in colour, font, aesthetics, style, and compliance on how a brand is exposed to its stakeholder.
This covers visual, written, and auditory communication through explicit instructions around design, feel, and tonality for the brand. Since this is an elaborate topic in itself, we have further detailed it here. Here's WIX's brand guidebook which can be found on their website.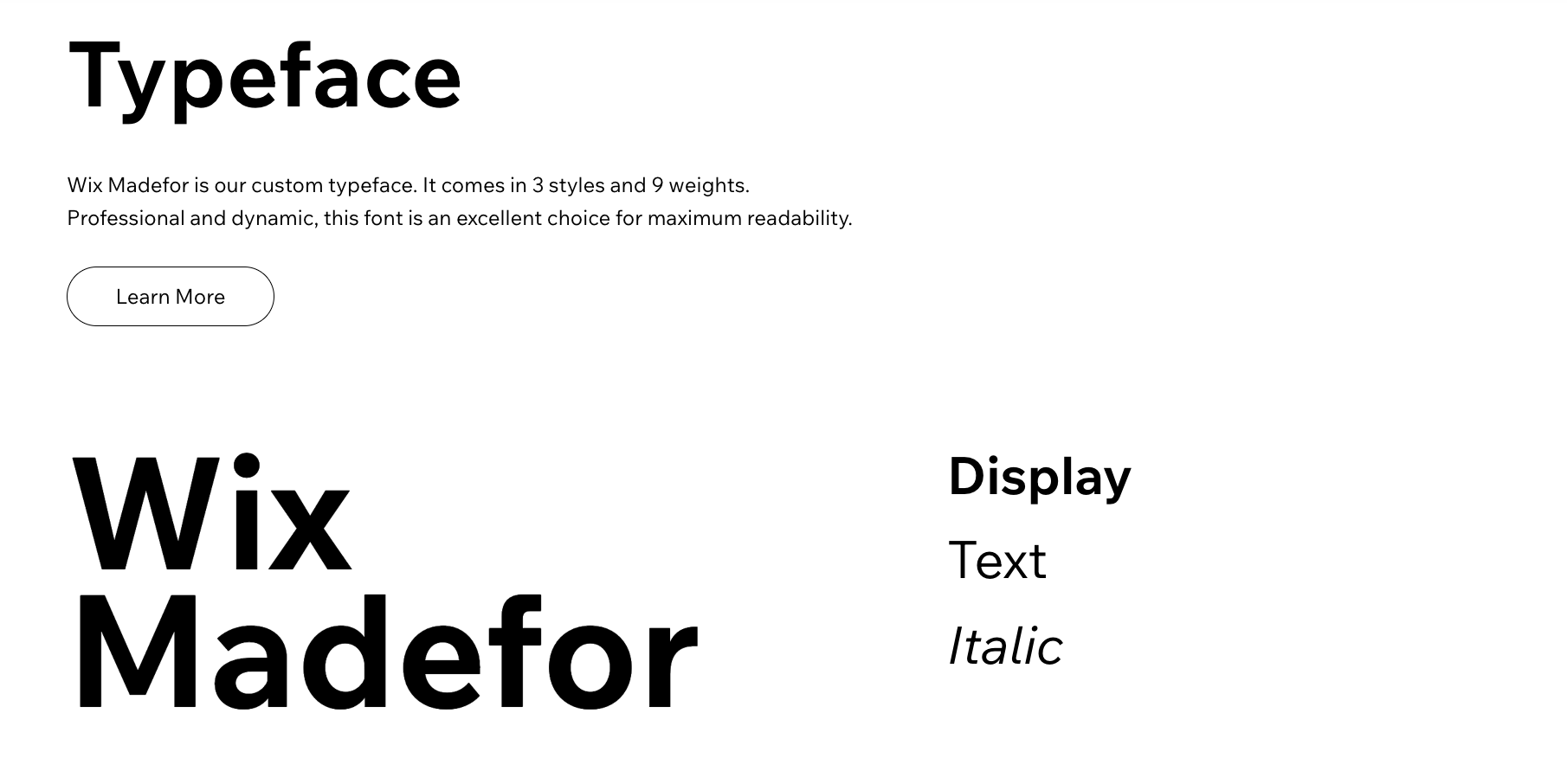 4. Creating consistent brand messaging across all channels
Let us take a step back here and emphasize the fact that good branding encompasses all channels, not just the digital world. Companies may have a plethora of possible channels to interact with existing or potential customers, and this implies that maintaining consistency is becoming harder with every passing day. As a part of an exceptional brand strategy, brands need to ensure that their messaging, right from content to tonality, stays consistent throughout.
You cannot expect to please customers with cheerful and witty tweets when your customer reps and sales executives are grumpy or dull. This also ties back to having clarity on the brand values defined earlier and maintaining a personality across all channels.
5. Establishing brand standards across customer service and support

Developing comprehensive guidelines is the answer to producing solid customer interactions and training representatives accordingly. The onus lies on brand managers to monitor and provide feedback to ensure consistency in communication. Foster collaboration between customer service and marketing teams to align messaging. Continuously evaluate and improve processes based on customer feedback.
Measuring The Success Of Your Brand Experience
This is the sum of your customer's feelings about your brand - everything that your customers say about you online, offline, through CRM responses, through ratings, and even to their friends and family while talking about your brand. To measure this, broadly you need to collate a sentiment analysis across channels.
Social Media Engagement: The first step is to monitor your social media platforms and measure metrics such as share of voice, positive-negative comments, mentions, shares, and the usage of brand hashtags or brand words. This analysis will provide insights on branded content, what perception users have of your brand, whether there are more negative remarks than positive, and lastly, UGC related to the brand.

Pro tip: Many marketing managers use this as a medium to convey problem areas or boast of a campaign that worked well. Take a screenshot of all you can find about your brand and store it in your DAM software for access across teams, and geographies.

Customer acquisition: Double tap on brand experience during acquisition and maybe understand from recently onboarded users about their experience - was the brand material enough to convince them, did onboarding facilitate a clear understanding of creative? What does the branded material convey on the website, app, social media etc?

Analyze the sources of customer acquisition to understand which channels and campaigns are most successful.

Brand surveys: There's massive merit in conducting branding surveys to measure brand awareness, perception, loyalty, and majorly if the messaging conveys the core brand identity. This is done via branded content, images, graphics, videos etc.  An ideal step after this is to conduct exhaustive exercises within the team and introspect. Brand managers often turn to DAM systems to store the latest branded items and do course corrections.

For example, imagine if the brand team conducts a survey and learns that most customers are not aware of their rebranding exercise and still associate the brand with the old logo & colours. To circumvent this challenge, brand managers can rely on DAM system to ensure that all stakeholders (internal or external) have a single source of truth for their brand at all times. This can be embedded on the website for external stakeholders and stored inside a DAM tool for internal teams & vendors.

Customer Surveys: An extension of the above point is customer surveys, which are connecting with your core group of existing customers. Measure their satisfaction and overall brand experience, and utilize metrics such as Net Promoter Score (NPS) or Customer Satisfaction (CSAT) scores to gauge customer sentiment and loyalty.
Broadly, businesses need to measure brand experience to ensure the business is headed on the right track. It is that one softer aspect of running a business that impacts loyalty, revenue, sales, and customer longevity with the brand. You will not believe it, but as many as 49% of buyers have made impulse purchases after receiving a more personalized brand experience.

Here's a great example of Coachella creating an on-ground brand experience for its users. Coachella is an established event that hosts approximately 125,000 attendees each weekend, thus, this lifesize colorful, southwestern was a steal that made it to many Instagram posts, and stories, creating a massive positive branded experience for the event.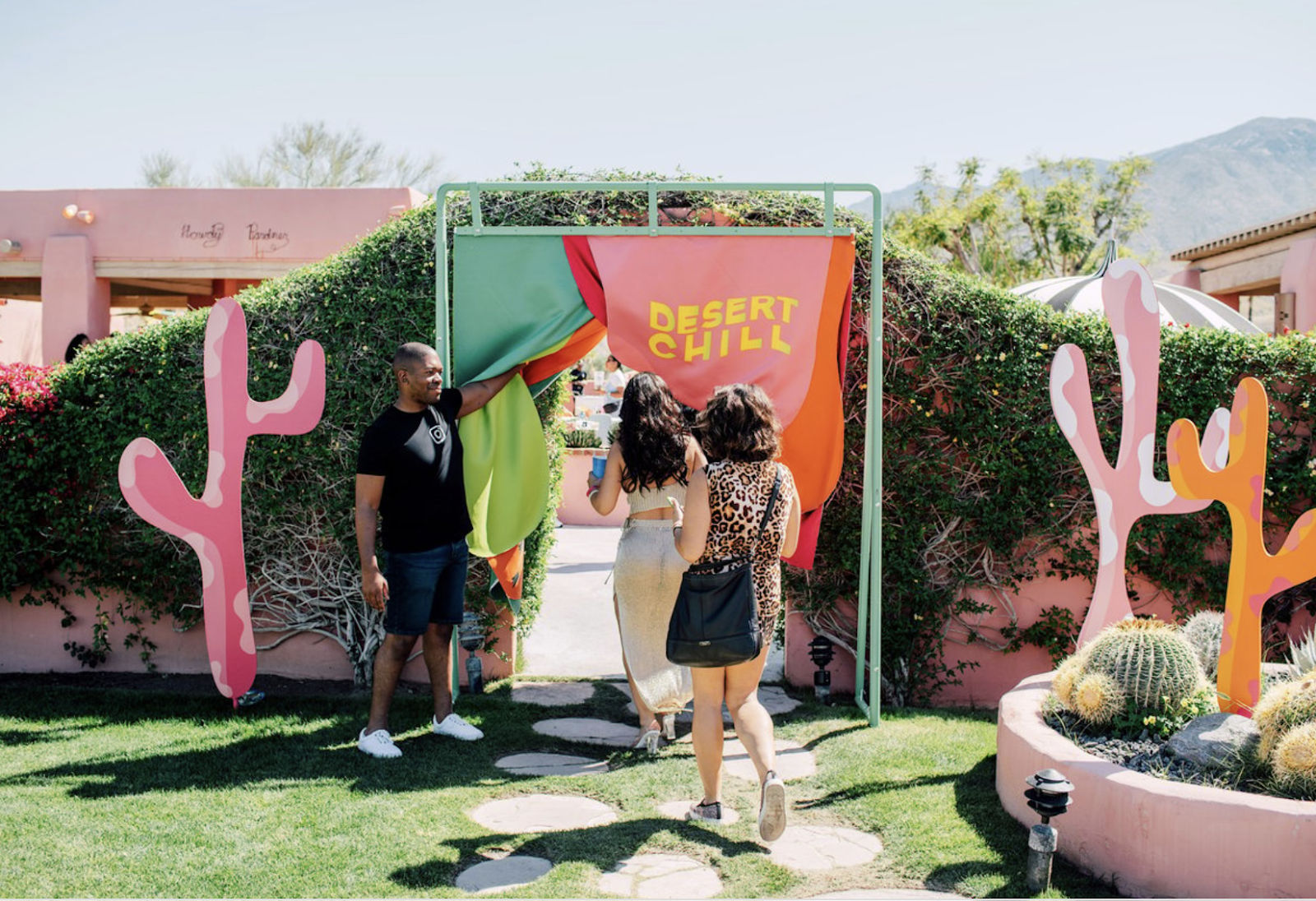 While traditional methods like surveys, focus groups, and social media monitoring provide valuable insights, newer approaches are gaining prominence. One such method is through the use of digital asset management software that ensures consistency, efficiency, and accessibility of brand assets. Once branding teams have thorough autonomy over their assets, they can use this deep understanding to identify areas for improvement, optimize customer interactions, and enhance the overall brand experience.
Another powerful tool is to use conversion intelligence from channels like customer acquisition and retention rates, website traffic, product sales, content downloads, and social media engagement. By analyzing these metrics, companies can assess the impact of their brand experience on various aspects of their business and track the effectiveness of their initiatives.
It's important to note that measuring brand experience should be an ongoing process rather than a one-time effort. Regularly tracking and analyzing these metrics and feedback sources provides a continuous feedback loop for businesses to adapt and improve their brand experience strategies.
How to use DAM for building brand experience
Digital asset management is not a well-kept secret anymore that global brands use to bring consistency to the game. From McDonalds' to Apple, every single brand uses an asset management system to be on top of the game.

Wondering how DAM can help you build brand experience?
By ensuring consistency in brand messaging and visual identity
By providing easy access to approved brand assets, enabling teams to create compelling content.
By streamlining workflows and enhancing collaboration among teams
By centralizing and organizing brand assets in a secure manner
By allowing  quick retrieval of assets, improving efficiency in content creation and delivery
By building brand recognition and recall by maintaining a cohesive brand presence
By facilitating compliance with brand guidelines and standards
By enabling customization and personalization of brand assets for specific campaigns or target audiences.
By supporting  effective brand storytelling through access to a diverse range of multimedia assets
By helping monitor and control the usage and distribution of brand assets, ensuring brand consistency and preventing unauthorized use.
Brand experience: In a Nutshell
anything you purchased last and try to gauge how the brand experience came together to push you to pick that one brand over another. 68% of businesses say brand consistency has contributed to revenue growths of 10% or more.
At ImageKit, we support more than 1,000 businesses globally in storing, sharing, editing, and accessing their branded assets, leading to a strong brand identity. With the growing need for omnichannel content development, DAM is set to become even more critical in creative workflows and collaboration.

To streamline your operations, and allow creative collaboration, turn to DAM.

Sign up for our forever-free trial to see what it can do for you.