Last year in October when Brand Finance released the list of the world's most valuable brands, the list was barely a shocker. Not a single brand on the list was something one wouldn't expect, after all, billions of dollars are spent every year maintaining consistency for these brands.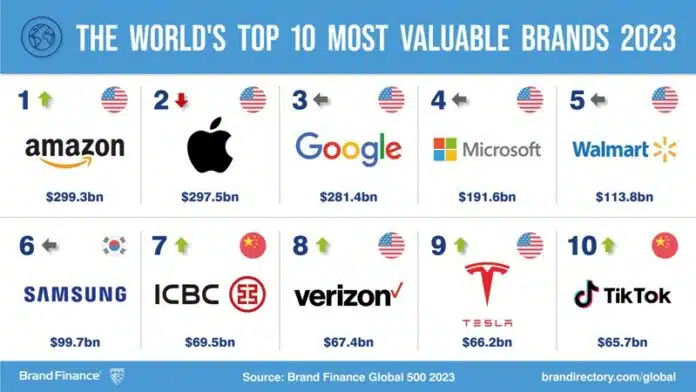 This Global 500 report is a form of ranking that studies a brand over marketing-related tangible as well as intangible assets that create a brand identity and reputation in the minds of consumers.
Now do you think this level of consistency across verticals, teams, countries, and channels is manageable without any brand guidelines?
Maintaining brand consistency is crucial for organizations of any size, because end buyers find it hard to buy from brands they do not trust. In fact, a recent statistic claims that as many as 81% consumers need to trust a brand before buying, and this brand-trust is an outcome of visual, audio, written consistency in brand perception. Coming to think of it, a brand is more than its logo, slogan, social media, or print ads - it is all of this combined with company values.
One of the key benefits for maintaining brand consistency is eradicating the erosion of brand reputation and recognition. When a brand stays consistent in its efforts across platforms, customers can easily recognize the company, its products and services and opt for it in a sea of options.
While Gen-Zers primarily refer to Instagram for brand research,  baby boomers mainly  use Google to research brands, so being consistent across a myriad of platforms goes a long way.
Consistent branding also helps in distinguishing a company from its competitors. A brand with a unique image and identity can help a company stand out in a crowded marketplace, be in brick-and-mortar stores or on an e-commerce website. When customers look out for a product, their cognitive mind pushes them to look for that one known factor, and consistency can play a huge role.
Furthermore, it helps in streamlining the process for those at the backend. Imagine a design intern at McD India - with robust brand guidelines, the said candidate now knows exactly how McD places its logo, the brand colors, usage, tonality, brand font etc. This visual consistency makes it easier for marking teams to function without any blockers and stay in line with the company's vision.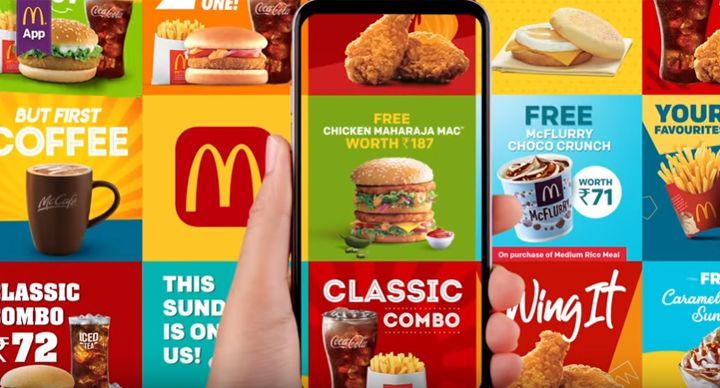 Creating these processes around the health of the brand then unblocks the team at multiple levels across various challenges, one of which is also to keep a tight nip at the unauthorized usage of company's branding.
It wasn't until April, 2023 that Apple opened it's first and only authorized store in Mumbai India, yet, most of its affiliate stores looked the same across the country- why? We think you know it by now.
But, why is maintaining brand consistency so challenging?
So now that we've established that building a brand is no joke, we must accept that it takes a lot of effort in penning down strict guidelines so people across geographies can follow them easily. But all of this is easier said than done, right?
Global brands spend millions every year ensuring consistency, some may wonder, really? Well, consistency can amount to an increased revenue by 33%. When a brand looks, feels, and reflects the same ideologies, they evoke the same sense of expectation in quality, style, and value out of services, which consumers love.
While everyone agrees to maintaining consistency with brands, it is not without challenges. Companies go through a lot of tumultuous phases and obstacles that can make it difficult to bring in consistency across all touch points.
Multiple stakeholders and media delivery touch points
Most brands that are big on collaborative efforts have dedicated a page on their website for brand guidelines- something their stakeholders, key partners, and vendors can access without any hassle.

Each vendor may have its own team, and each partner could bring in a design lead, in such a case, who takes the ownership of apprising all stakeholders? If taken casually, it can ensue messaging and design inconsistencies, eroding brand recognition and reputation.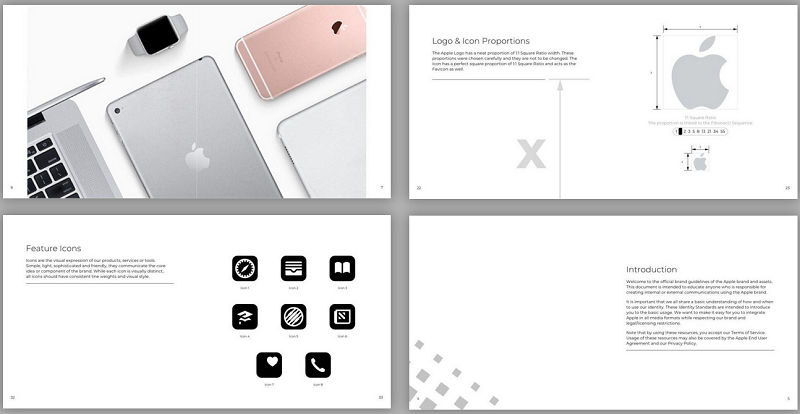 Lack of centralized brand asset management
We've just discussed that iconic brands take their branding seriously, which is why they want not just their teams, but all of their stakeholders to use the right asset. However, burgeoning brands are often left with a notion that consistency is only for big brands - which could not be far from the truth.

When companies do not spend on centralized repositories that allow members to access the same brand assets, it can be a nightmare to track the usage of assets, logos, and messaging. This inconsistent usage can lead to brand erosion, ultimately killing loyalty.

Inconsistent use of brand assets
One notable example of inconsistent use of brand assets, probably because not all stakeholders were kept in the loop and not all vendors had access to the updated files is this global fiasco that happened with McDonald's. In 2018, when the brand changed its logo from arches on a white background to arches on the red background, many franchise partners continued to use the old one.

As a result, customers got confused or were unsure whether they were visiting an official McDonald's franchise or a knock-off. This demonstrates the importance of a centralized brand repository which can be passed on to all key stakeholders in one click.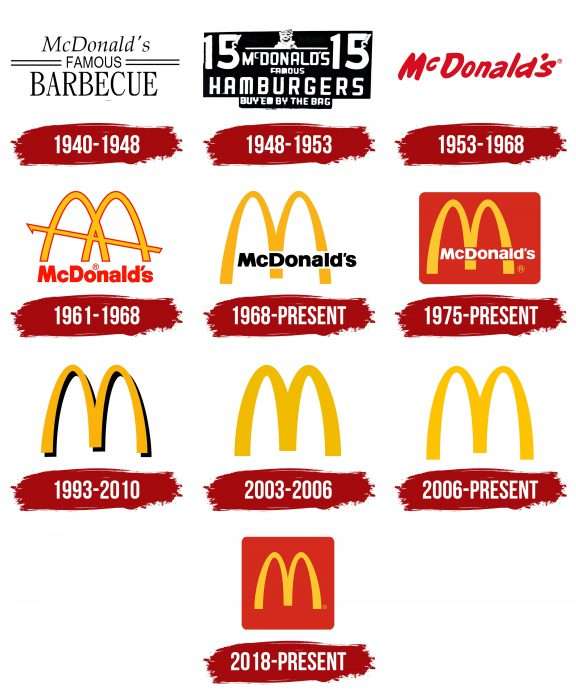 Limited marketing and design resources
Regardless of how big a team is, no one really is hired just to keep an eye out for inconsistent design. If a vendor uses the wrong logo, it'll already be two months by the time it grabs the business' attention. These challenges pose serious damage to the design body and how a brand is perceived.

So how do young brands plan to tackle this challenge?
Broken Internal workflows/inconsistent processes
Indubitably the most common challenge that design teams face internally is setting up processes and redoing them. Most processes are a function of a team and the people - thus, they're subject to many changes.

In this setting, an internal centralized guideline becomes the holy grail and the only source of truth, that allows design teams to produce consistent goodness, one asset after the other.

Need for content localization and internationalization
Global brands like Uber, Coca-Cola, PWC and the like operate out of multiple locations and have a single team spread across geographies. Needless to say, this is a major challenge to localization and internationalization of brand consistency.

These companies tapping into newer markets need to adapt to consistent and thorough brand guidelines while also accounting for the impact of local scripts, cultures, and consumer behaviors.
Best practices to maintain brand consistency
To be instantly recognizable, to build trust, to be able to communicate personally with its customers, a brand needs to step beyond what meets the eye - logo and colors. A pro-level consistency can only be achieved through strict processes that are implemented across organization, stakeholders, and vendors.
Implement brand guidelines
Defining, documenting, and implementing a branding guideline or manual can support teams in building consistency. This is the soft personal touch that shapes the brand and allows it to be different. Take a look at NASA's brand guidelines drafted in the year 1975.

The manual is also nicknamed as 'worm' - yet after all these years, the guideline has managed to keep the brand intact with its futuristic vision for the National aeronautics and space administration. In this handbook, NASA has gone ahead and defined the usage of logo not only on digital assets, but also across apparels and physical applications like space shuttles.


Deploy digital asset management systems
Some of the country's biggest companies like Nykaa or CRED use a cloud-based digital asset management system to keep their assets and processes intact. These DAM software manage brand assets, ensure that all stakeholders have access to the latest and approved versions of the assets, and, at a larger level, streamline how teams work with images and videos.


Train stakeholders in brand assets usage
Remote teams, multiple stakeholders and the growing need of teams across the organization in need of marketing collateral - all these factors have made stakeholder management a managerial headwind. One way to combat this issue is by spending significant time in training teams on how to use the assets. Often brands forget that their teams are their first advocate.

Centralize brand asset management
Imagine you're heading for a client meeting and your boss asks you, 'hey, can you pull out the assets from our last year's campaign for the client? It'd be a great reference' - what would you do?

A marketing professional with no centralized repository would make a few calls, search emails, Google drive, probably his/her WhatsApp for the images. On the other hand, another marketer would open a centralized repository and in one click would pull up all the images. The beauty of these software is easing up on collaboration, organization, and approval processes - all in one go.
How DAM simplifies brand asset management

The total cost of ad fraud in 2022 was $81 billion, and it is predicted to increase to a whopping $100 billion by the end of 2023. Now what kind of frauds these can be? - misuse of brand logo, company tagline, replicating a branded asset like website or mobile app, the list is long. But these frauds not only steal money from customers, but also cause significant damage to the brand for having a loose identity.
These softer aspects of brand safeguarding cast a lasting impression on the health of the brand. So let's take a quick look at how digital asset management can simplify brand asset management across teams, and geographies.
Centralized storage and organization of brand assets

At this point, we believe we've emphasized enough on the importance of storing everything in one database and allowing teams to access, share, & collaborate freely. This appends to the process of being truly global and autonomous, enabling teams to be more agile.

Some teams resort to Google Drive or a Dropbox for such collaboration, and you can do too if you're a small organization, but larger organizations need systems that allow deeper and stronger processes. Professional tools like Imagekit.io supports teams on creating visibility, control, accessibility of assets in one click.


Controlled access to brand assets

There's a major upheaval in brand frauds that all of us are privy too - from impersonating to misuse of brand guidelines, the list is long. In such a case, a digital asset management tool can keep the teams abreast of the right asset, approved by brand managers, eradicating use of disparate elements.

Most global brands like Amazon, or Uber that rely heavily on vendor collaboration have a dedicated space on the frontend to allow stakeholders to access assets, and a robust digital asset management system on the backend to keep aiding the demand.

Customizable branding guidelines

Perhaps, the most underrated benefit of a digital asset management tool is unblocking teams on sharing guidelines. So imagine you're an e-commerce giant and you've recently launched a landing page for your B2B merchant side - this page has a newer set of guidelines to it. Would you call all 1000+ vendors?

Probably not. Thus, a tool enables teams to amend, change, and share brand books with ease and within seconds. This brings in more agility, speed, and freedom to stay ahead of trend for marketing teams.  

Streamlined collaboration and approval processes

A DAM system can facilitate more than you think - sharing, storing, approval, edits, tagging, bucketing etc,. For teams that collaborate, these features are a goldmine. Eventually, your DAM systems can also be used to generate insights on asset usage and allow you to make informed decisions about creation and distribution.

Overall, DAM systems are great for streamlining processes and making teams more agile and better at collaboration. By enabling these features, teams can optimize their marketing efforts to deliver impactful brand experience.
Conclusion

We're currently entering an economic winter with no sunny days in vision. In such a case, when marketing budgets take a hit, and spends endure a massive cut, branding is what comes to the rescue, after all branding can be narrowed down to a brand's impression on its customers.
No matter what industry you operate in, it takes more than just good products to stand out - so branding is not a choice, it's a need for your customers to know you and develop confidence in you. In fact, nearly 81% of consumers feel they need to trust a brand before they  consider buying.
As marketing managers, and brand teams, if you narrow down on what you can do to establish an iconic brand and allow all stakeholders to be on the same page, a digital asset management would be your ideal next step.
With the rise of new technologies like VR and augmented reality, and the increasing demands of the Gen Z audience, managing brand assets is more critical than ever. Use a digital asset management software to control everything from storage to shareability of your branding asset and beat the blues.
ImageKit is a reliable solution that helps more than 800 companies across 50+ countries to create a global brand and deliver their assets effectively across geographies. By signing up for ImageKit's forever free plan, businesses can simplify their brand asset management, ensuring one less thing to worry about in the dynamic marketing world.