Three months ago, ImageKit got featured for the first time in G2.com, Inc's Digital Asset Management reports, and earned the "Momentum Leader" and "High Performer" badges.
G2 has now released its Fall 2020 report for the Digital Asset Management category. And we are super delighted to have improved upon the results from the last time.
We are ranked #1 in Momentum Grid® Report for Fall 2020
ImageKit is now a "Leader" in the Digital Asset Management Grid Report Fall 2020
ImageKit also earned the badge for "Easiest Setup" in the Implementation Index for Digital Asset Management report
Not just that, we've earned five more badges in the Fall 2020 reports, making it a total of eight this time.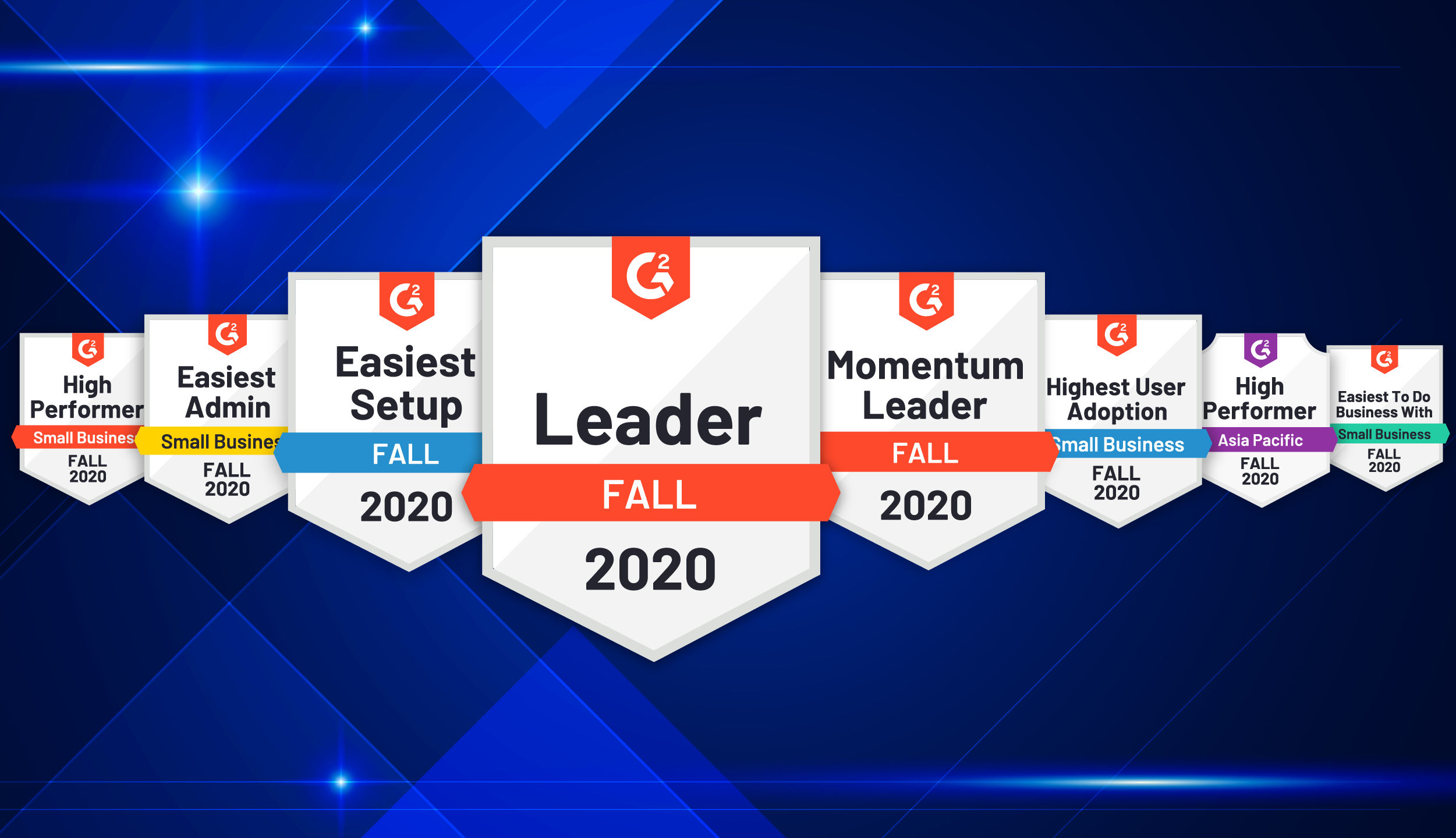 This was only possible because of our users!
Our users have been the most significant part of this progress, and not just the ones who have dropped us reviews on G2 but also the ones that helped us shape the product with their constant feedbacks.
We took every feedback seriously and stuck to the mantra - "Anything that doesn't add value to the user goes out of the window."
Over the last three months, we have rolled out
A major overhaul of our media library with an interface that allows for bulk image management operations, social sharing, and read-only access
Native integrations with all major external storage providers like Google Cloud, Azure, Digital Ocean, and Wasabi, allowing ImageKit to integrate with any infrastructure with the least efforts.
Improved all our SDKs along with better documentation and examples to make it easier for developers to use ImageKit in their applications
The sheer pace was only possible because of our users, and for that, we thank them for pushing us to break our boundaries every day.
What lies ahead?
We are more focused than ever on our core principle - simplifying the digital asset management and optimization problem for all businesses.
That said, we have an array of updates planned for our media library and management, making it even simpler to use for technical and non-technical folks. With respect to image optimization, we'll be bringing in support for the new AVIF format, along with significant performance boosts across all real-time transformations.
With that goal in mind, we are looking to maintain this momentum and are super excited for the next quarter to finish 2020 on a high.
And we promise to create solutions that ease our users lives one release at
a time. :)