According to TechRadar, online store owners earned $3.45 billion on the last Black Friday sale, and this year it is expected to be much higher. The much-awaited Black Friday sale is not too far, and it's high time the online stores prepped up for the big day.  To cover some basics So, to get some basic check out How to prepare a store for Black Friday & Cyber Monday sale? Here we will go over a 10 points checklist to optimize your store for Black Friday deals.
Start your preparations early
Searches for the term "Black Friday deals" experience a significant spike much before the exact day, and you should be in a best position to tap into that opportunity. Start displaying offers on your homepage to attract people who are searching for deals.
Ensure the Demand & Supply
Ensure that your online store is ready to handle both demand and supply. Your website should be capable of handling a surge in traffic, and you should have enough inventory to fulfil all orders.
You can also analyze your previous year sale data, and forecast your sale numbers for this year. This forecast will help you prepare enough inventory for the increased demand.
Communicate Your Store Offers
After setting up your store, it's crucial to communicate your store deals in the right way.
Create some original posts to display your offers and deals. Create urgency or buzz around the deals you are offering. Post the teasers of your offers on social media or your website. You can try a ticking clock or a countdown to show the remaining days for the Black Friday deals. You can also run some special offers for your loyal customers.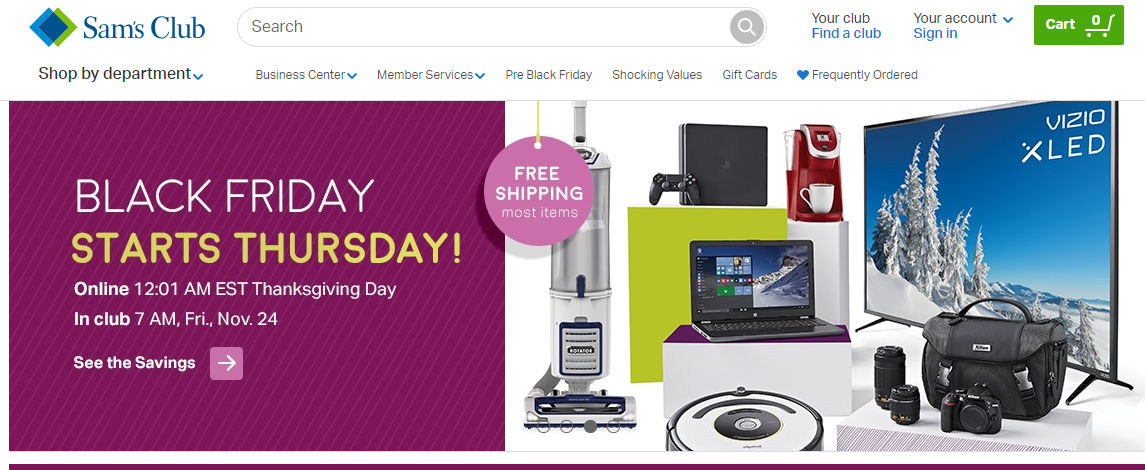 Email users who Abandoned Cart
It's not necessary that every person visiting your website would eventually turn into a customer.
According to Barilliance, 64% people abandoned their cart during the period between Black Friday to Cyber Monday. These website visitors can play a significant role in boosting your conversion rate. These are the people who visit your website, like a product, add that to the cart, and do not check out.
You can target them by sending compelling emails. You can try to bring them back to your website. In Shopify app store, there are some great abandoned cart apps which can help you win back your lost customers.
Don't ignore the experience of visitors on Mobile devices
As people are shifting to their mobile devices for shopping online, optimizing your online store for mobile devices is the need of the hour.
If your website is mobile optimized, it is likely to get good SEO ranking, and deliver an exceptional customer experience. So, tune your online store for mobile users and boost your conversions.
Use the Right Marketing Strategy to Target Your Customers
What's the point of running amazing offers if nobody knows about them?
The right marketing strategy will help you communicate your Black Friday deals effectively. You can use Facebook Advertising, Email marketing, Google Ads, or content marketing to promote the sale.
If you are targeting existing customers, then sending a fantastic email would be the best way. If your store has launched some specific offers for your loyal customers, then you can convey the same in your email and appeal to your existing customers.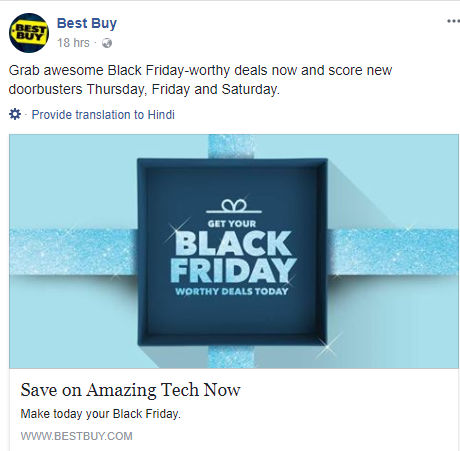 To acquire new customers, you can start writing blogs targeting black Friday or Black Friday deals at least a month in advance. Also, posting different types of creatives on your social media pages can attract a lot of people. You can even run retargeting ads to target the people who have interacted with your store or products before, but didn't convert.
Google AdWords can also prove a powerful tool to capture the right audience as you can search and display your product listing ads targeting your potential customers. To get success in AdWords, always consider using the right set of keywords and having a good quality score.
Improve Your Customer Service
On the day of this grand sale, it is essential to provide excellent customer service to your customers. Many customers might want to get in touch with you to get their queries resolved. Establish a quick turnaround time. Provide instant help to your website users.
You can integrate a live chat option in your store. This would provide your users with a convenient way to post their queries or doubts. Also, make sure you provide instant responses to the email queries and phone calls. Do not keep your customers waiting on line if they call your support number. Have adequate resources to handle the increase in the number of queries.
Offer a Convenient Return Policy
A convenient return policy is crucial when customers buy online. Their buying decision is entirely dependant on the product description, customer reviews, images, and the trust factor.
A robust return policy or money back guarantee makes it easier for a customer, particularly in cases where they receive a damaged product or a false one. Your return policy should be very clear and convenient. Mention all the terms and conditions on your product page clearly. This will build trust with users and encourage them to convert.
Track Everything
Make sure that you are tracking all essential metrics in your store. Keep an eye on all numbers and always know what's working for your online store.
Get useful insights using Google Analytics and other tracking tools. This data will help you analyze the performance of your store this holiday season. Calculate your sale numbers and conversion rates to get a clearer picture. You can then improve your strategy for the next year's holiday sale.
Have a Backup Plan
"Hope for the best but prepare for the worst." This proverb perfectly fits in this scenario. You should always have a backup plan.
What happens if your shipping partner is overloaded with orders and can not process your request? Is there an alternative if your website goes down?
The point is to be prepared for all the things that may, might, probably will go wrong. Communicate effectively with your shipping partner about the sale and the expected load. Also, ask your developers to be ready at any time for any task during this sale. Set up contingencies.
To get a successful Black Friday, start optimizing your online store early and prepare the right strategy. Promote your offers creatively and focus on delivering an exceptional customer experience. Track your results and learn from your experiences to improve your store performance next year.