G2.com is one of the software industry's most recognized peer-review platforms. With its authentic reviews from actual buyers, G2 guides buyers in choosing the right software based on their business needs.
This guide is a 6-step guide for an endorsement from you to us which would help a lot of peers looking to get a solution to streamline how they work with their images and videos.
STEP 1

Visit G2.com and search for ImageKit. In the ImageKit profile, click the write review button to proceed to the review screen.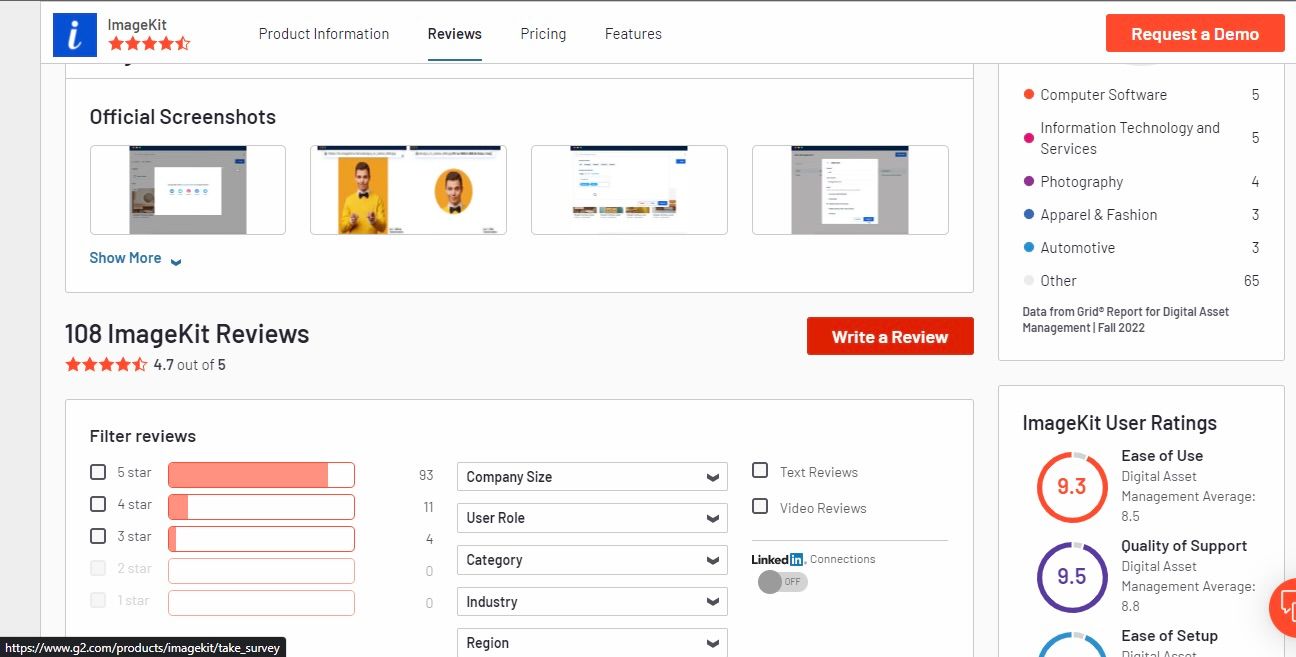 STEP 2

Once you click the write a review button, you should see the screen below.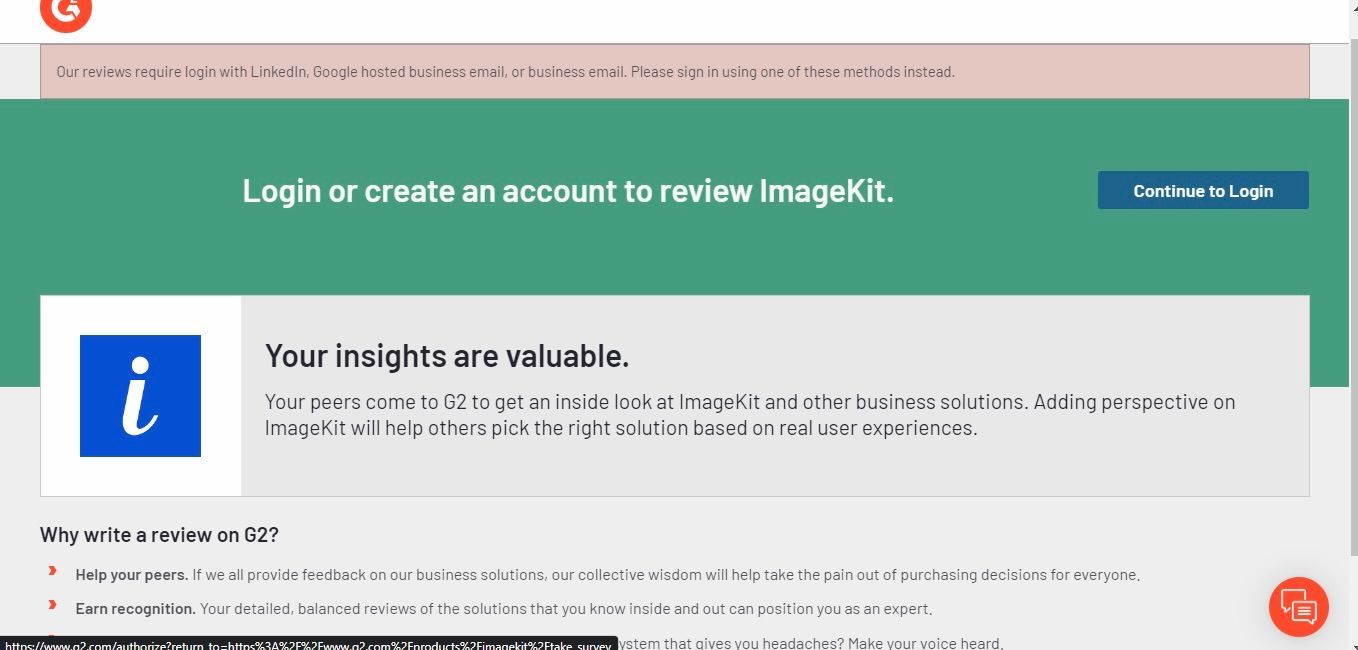 Please continue with your official email to leave an authentic review if you have not logged in.

If you still need an account, please sign up for a G2 account before proceeding further. You can do this using your:
LinkedIn account,
Facebook account,
Google account, or
Business email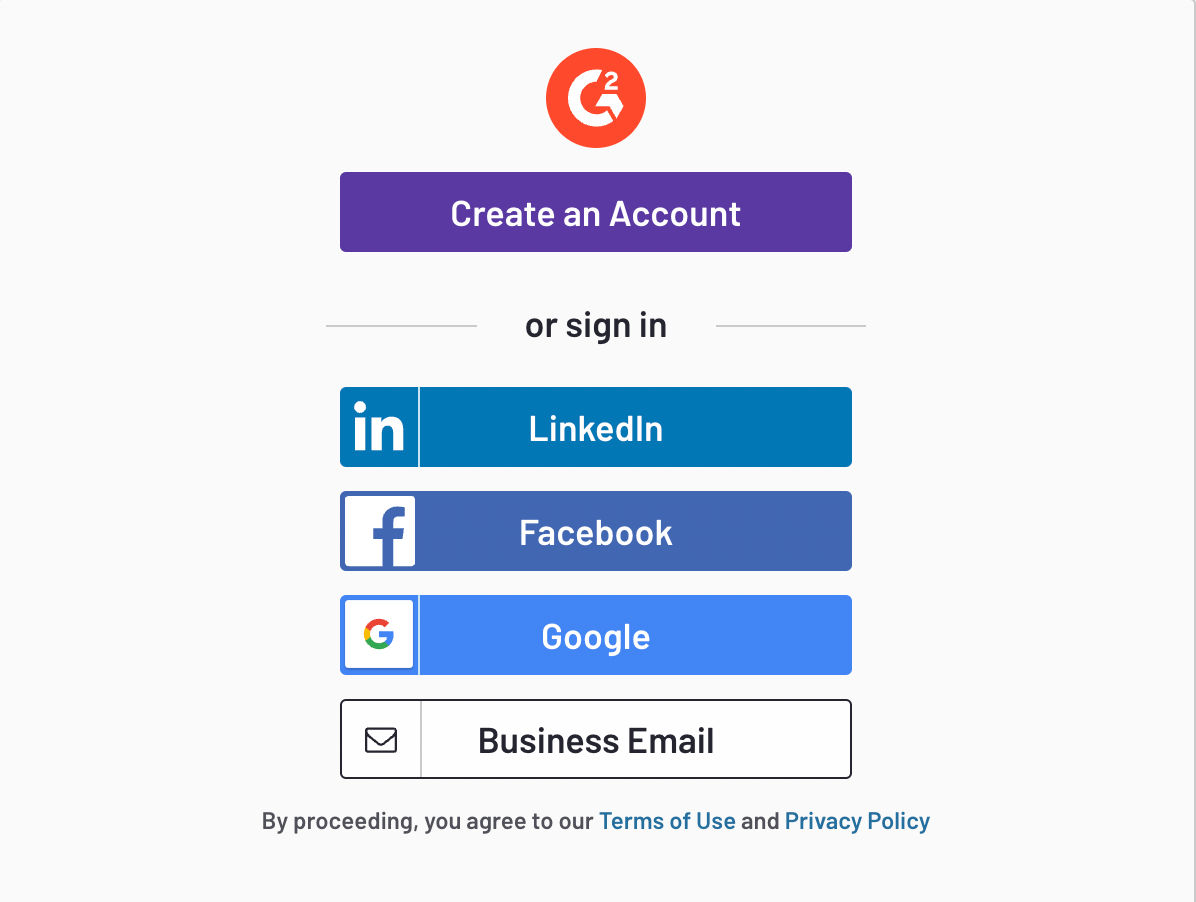 STEP 3

Once logged in, you will be asked questions about your experience using ImageKit.

The questions are based on what you liked, what you disliked, what problems ImageKit solves for you etc.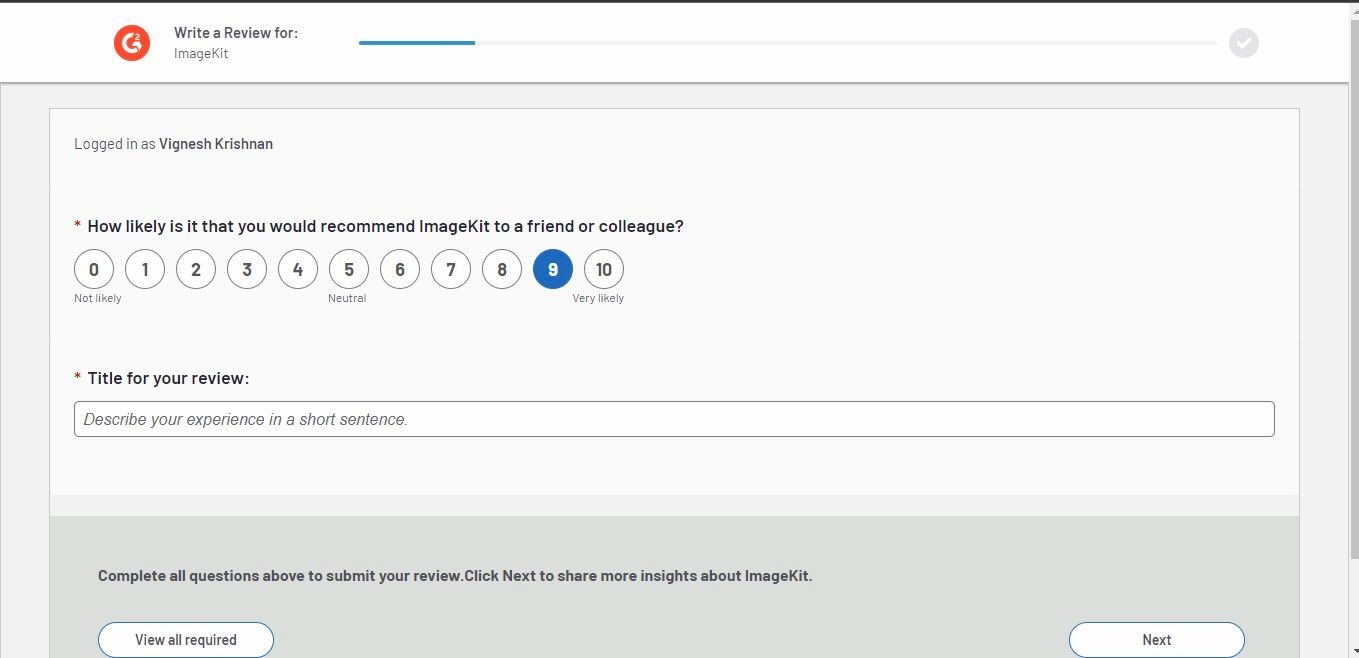 You can review ImageKit in the following categories depending on your usage:
Digital asset management
Image Optimization
Video CMS
Video Hosting
Please leave an honest review of your experience with ImageKit.
STEP 4

This is an important step to verify that you are an actual user of ImageKit.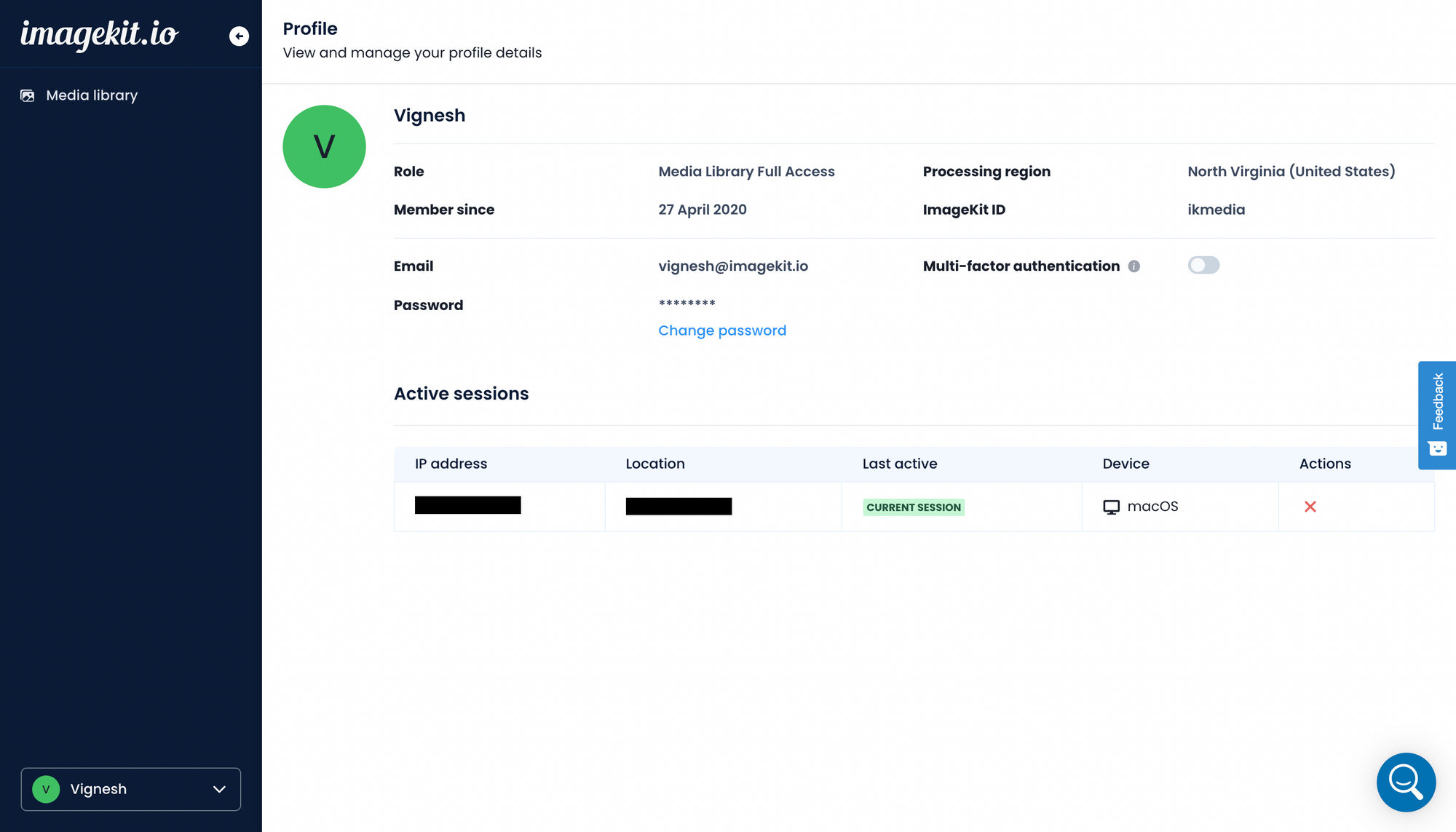 To confirm you are a user of ImageKit, go to your ImageKit profile and upload a screenshot of your ImageKit account.

Ensure you are logged in and the user name is visible.
STEP 5

Once you are done with all the questions, hit submit; you should see the screen below.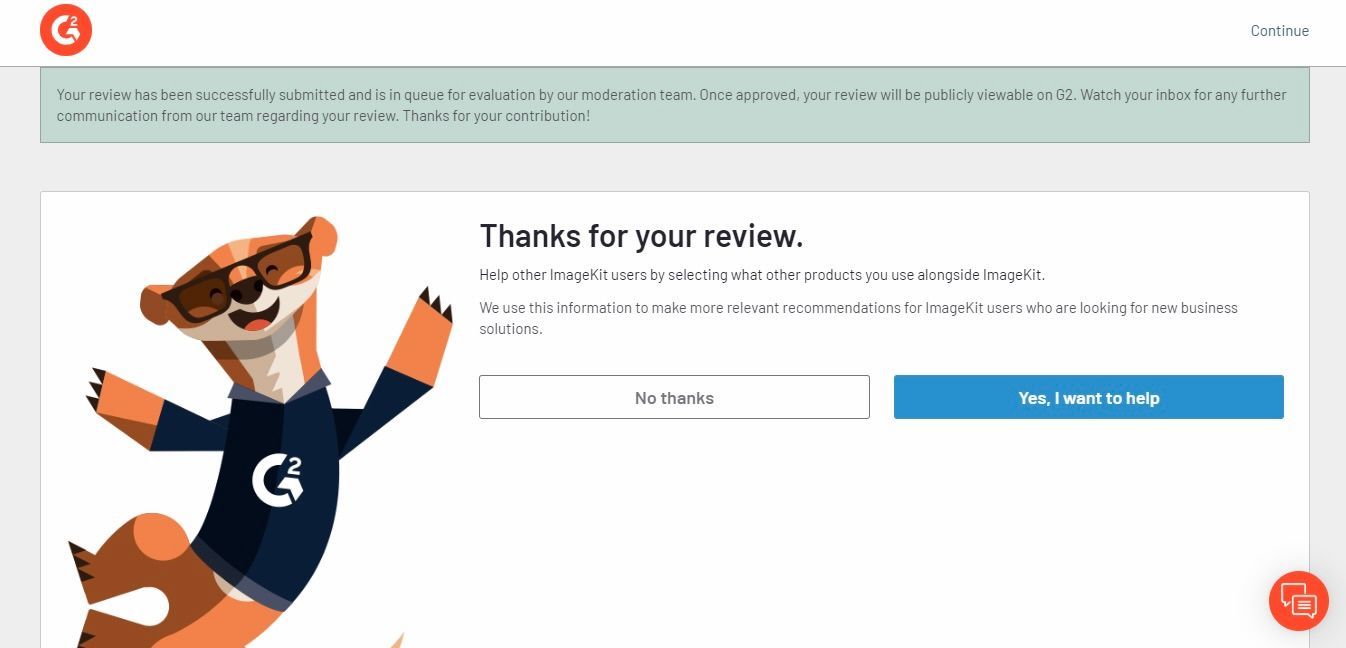 STEP 6

You'll be able to see your review in your G2 account and its status and can edit it to improve them at any point in time.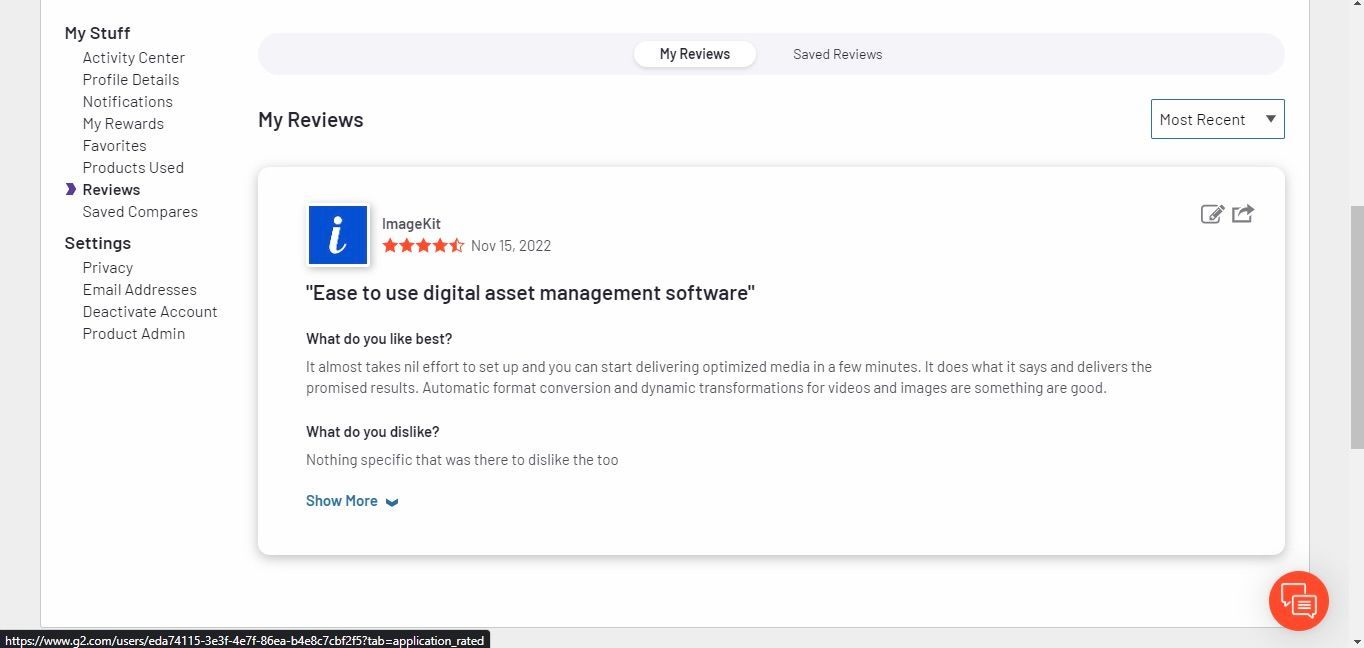 That's it. You are done.  
Our team loves it when we receive a review. We read, rejoice, respond to every review we get, and take feedback seriously.

Moreover, you are helping 1000's like you to use the right software for their media optimization and delivery needs.

So go ahead and leave a review for ImageKit.