McDonald's golden arches are iconic, from hoardings to digital ads, from the packaging to the store signs — it's precisely the same. This consistency of assets in their branded asset is a legacy of 65 years across 38,000 locations in over 100 countries - sheer coincidence or calculated science?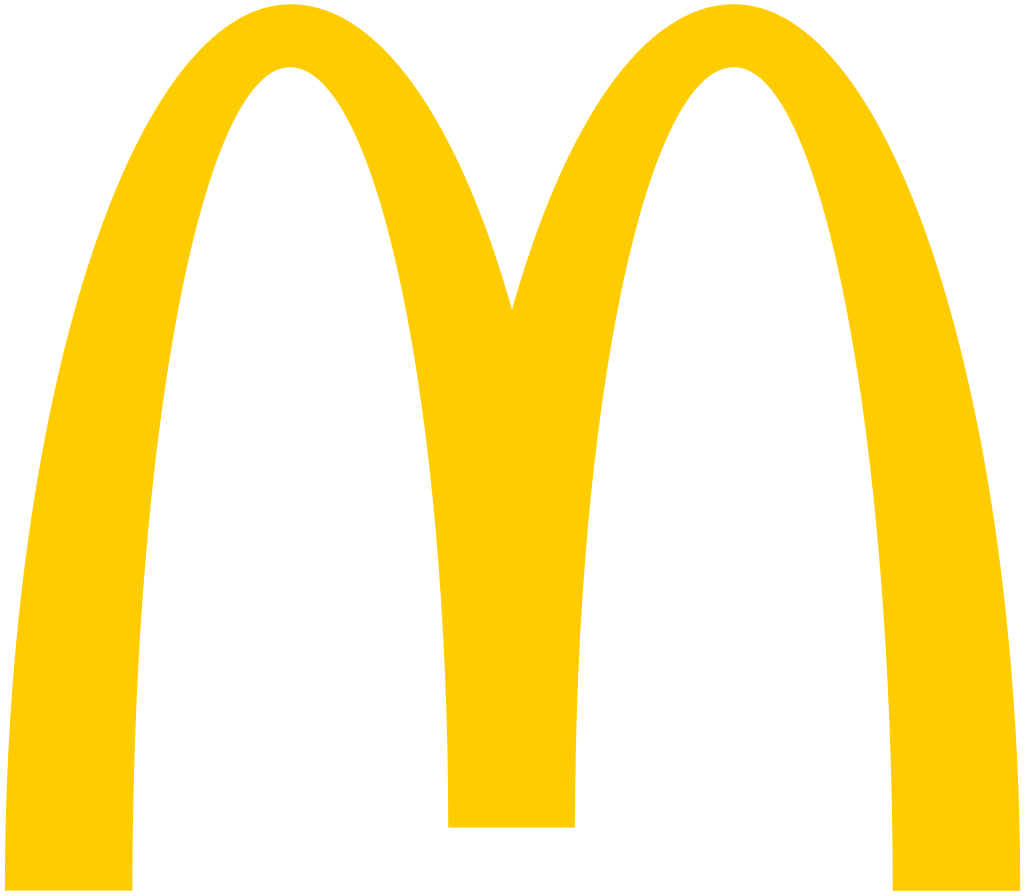 Now let's explore how Netflix runs its business. The brand has created a dedicated landing page on the website for its stakeholders around the globe, calling out the visual balancing, hierarchy, colour pallets, typography illustrations, & everything that helps them maintain their brand identity. In their "brand assets" section, stakeholders can easily know how to use Netflix's logo and how not to use it.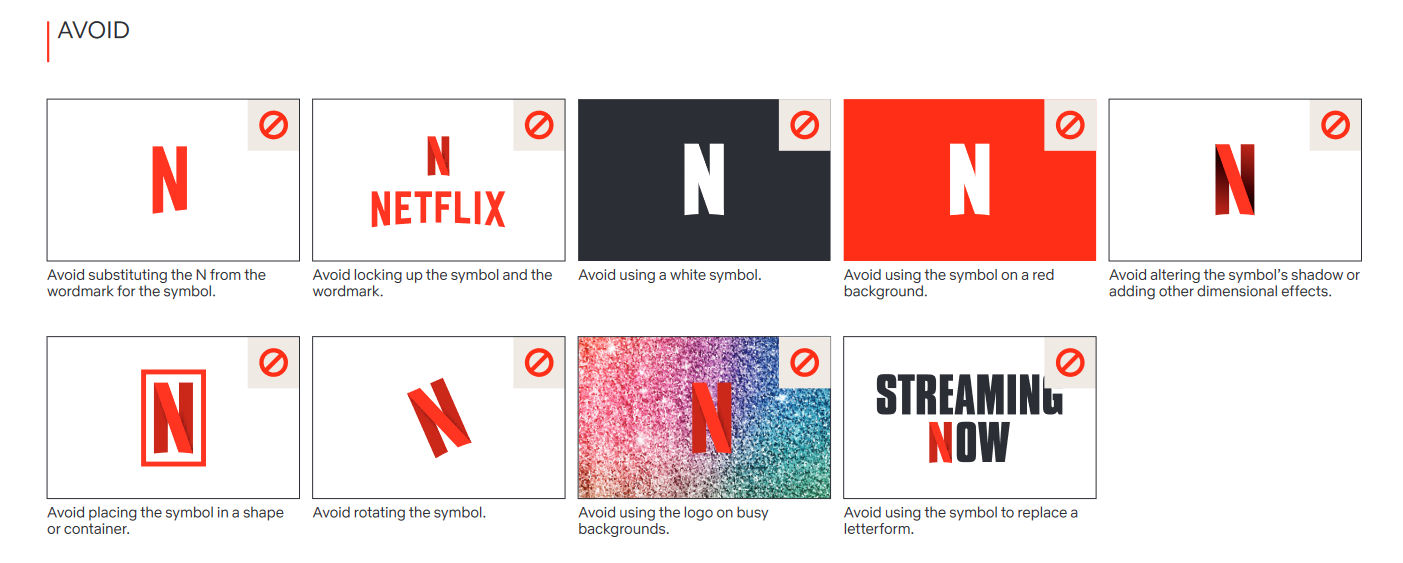 These tiresome efforts help a brand maintain its recognizable brand assets consistently everywhere. This is what brand compliance is all about.
Let's dive deeply into brand compliance and how to ensure it through effective asset management.
A quick introduction to brand compliance
Brand compliance is the culmination of consistency in everything your brand does to safeguard its brand's identity and all brand-related assets. This includes logos, favicons, symbols, typography, and much more.
Why is brand compliance necessary?
Brands know consistency in compliance is key to building brand recognition.
Running brand operations would have been slightly easier a decade ago — with one head office or agency holding the reign. But this task becomes incredibly taxing in a digital landscape where locations, operations, and time zones separate stakeholders.
A study by Demand Metric states that consistently-presented brands are 3.5 times more likely to enjoy excellent brand visibility than those with an inconsistent brand presentation. Another report by Salesforce claims 75% of consumers expect brands to offer a consistent experience across multiple platforms.
So what is brand compliance and how should you get started? Read on to learn more.
Deep dive: What is brand compliance?
The effort to build consistent messaging across platforms, & assets. This adherence to the brand's values, style, standards, & guidelines about its identity is brand compliance.
✅Allowing your brand to look similar across platforms
✅Allowing your brand's messaging always to reflect a consistent image
✅Allowing your brand to maintain its core values
✅Allowing your brand to be always on brand
Over time, organizations have developed many ways to deploy brand consistency as intended across channels. The most popular ones are building a brand playbook or using a tool. While they both allow teams, & stakeholders to stick to guidelines, they still need to offer a solution for modern times.
Software that enables sharing, storing, and accessing branded items in one central location is a seismic change in brand compliance management. In a post-pandemic world, such tools have become indispensable for organizations with employees working from remote locations scattered around the globe.
These software tools are becoming the single source of truth for brands to build guidelines, deploy, & optimize. It gives the brand the full autonomy to control what kind of messaging goes out worldwide. Ultimately, it all boils down to efforts that help sustain a brand's identity, narrative, and perception in the market.
Why should you care about brand compliance?
There could never be a more crucial time for organizations, big or small, to get their branding right. Digital media is growing like wildfire, and there's a massive upheaval among businesses, entrepreneurs, and solopreneurs to go online.
Today, if a consumer sees an ad on TV, they will probably check social media before they land on the website. The game is lost on them if the brand isn't consistent across platforms. Thus, there's a heightened demand in the market by companies desiring to have the same identity no matter what.
The sooner you accept that branding is much more than your logo, the faster you'll grow. In today's time, consumers want more from brands than just buying- they want a commitment to quality, consistency, and trust, and while brands can't always pick the phone and talk to consumers, compliance does the job.
Read on to figure out why compliance is critical.
Pitfalls of not adhering to brand compliance
There are serious pitfalls that non-adherence to brand compliance can cause. The most obvious ones include:
1. Legal issues
It's a brutal world out there for brands, who must keep up with creating new products and spend significant resources safeguarding their previous work. Adidas has sued Nike, Getty sued popular AI creators, and Disney sued a local for using its work, and so goes a long list of brands mired in legal hassles for not adhering to brand compliance.
Imagine an intern at your organization who wrote an incorrect email or a freelancer you work with who used the wrong product picture. These minor mistakes may cost a bomb if you fall prey to copyright cases. The internet is an easy-to-regulate ecosystem, & keeping brand compliance at the locus could save you.
2. Inconsistent brand image  
People can remember their favourite brands like the back of their hands - this is where the brand's identity sets them apart. To guarantee that your brand is easy to identify, recall, & reminisce, make sure the foundation of your brand compliance is intact.

In early 2000, a new range of brand compliance methodologies came in motion to assist global brands in sustaining their image; digital asset management became a comprehensive tool to ensure correct usage of entire brand playbook- colours, logos, fonts etc.
It helps monitor, manage access, & bring everyone work through the same pool of information.
Allows teams to use real-time data and make informed decisions
3. Damage to brand reputation  
Apple doesn't even let the bad guys use iPhones in movies - so why should you let your partners use the wrong logo or font for a co-branded exercise? According to Investopedia, brand personality is a set of human characteristics attributed to a brand name they can relate to.
Even one off-brand content can cost you a lot of money or hamper your reputation. These irregularities are what make up a perfect branding nightmare. If you don't want to compromise or dilute the brand's intergeneric, stick to comprehensive compliance.
4. Loss of public trust
When you think of iconic brands like Apple, McDonald's, or Coke - they all have been built through consistency in their look and feel in the way they look. The core reason for brand compliance is to help develop and sustain the brand's identity by circumventing copyright infringement, leading to the consistent delivery of the brand's image across platforms.
This trust leads to referrals, repeat buying, & evangelism. With a system in place, digital brands can maintain this across channels & geographies, where brand compliance comes in motion. Also,
It helps maintain a central repository
It guides teams on the right usage of brand assets
5. Additional costs
⏱️Time & money spent on fighting over copyright infringement suites?
️⏱️Time spent on safeguarding your brand?
What would you prefer? A loosely tied brand compliance strategy will lead to legal battles over matters like misuse of the logo, non-compliant disclaimer, loss of IP, trademark infringement etc.
Brand compliance methodologies are made to safeguard brands and brand managers from these challenges. The tech-powered system empowers the team to create, curate, & protect their work, saving money & time. 77% of brands have agreed that brand safety is their top priority.
6. Coherence across teams
In an ideal world, all teams at work would use the logo correctly, have the same branded tiles across creatives, and never goof up on the brand's image with copy, artwork, style, illustration, and colour pallet.
But we don't live in such a world. Mistakes happen, and sometimes, they cost you a customer. 90% of customers expect a consistent brand experience across all channels. Brand compliance keeps your teams well functioning and oiled without any scope of incomprehension with a single source of truth. With a full suite of accessible branded documents available at everyone's disposal:
👉Turnaround time can be improved
👉There would be less friction across teams
Common brand compliance challenges
By now, you're craving some brand compliance for your brand. You want to kick off a project where you bring together your branded assets under one roof, align your entire team, create a repository and share it with your stakeholders, right?
It's not all honky-dory on the road to brand compliance. As you look to gain momentum and maximize opportunities, here are the things you'd be solving by adopting brand compliance for your brand.
1. Keeping track of digital asset inventory
Building a framework is easy, but bringing everyone to the same room to follow it is where the hell breaks loose. It's not humanly possible for a person or a team to constantly follow everything said or shared about their brand.
So, how do you keep track of all brand assets inventory within the organization or outside of it?
2. Maintaining brand design consistency
Organizations of large size become convoluted. So you've worked with a brand specialist and created a brand playbook. It has been distributed to teams across teams and geographies - but who is the ultimate owner? How do you ensure that the brand design & tonality is the same across digital and print?
Brand managers know this is the most significant challenge right now.
3. Ensuring compliance with local rules and regulations
The horrors of branding gone wrong still haunt us. Do you remember that campaign where Pepsi wanted to say, "Pepsi brings you back to life" and ended up saying ", Pepsi brings your ancestors back from the grave" in China?
Before you kick off, do you have your localized plan ready to adhere to local rules and regulations?
4. Ensuring access to multiple teams across locations
Sitting in the head office, you've floated a document for team leads, hoping it would trickle down easily. But brand compliance is as much an internal metric as it is external - what about 3rd party stakeholders, freelancers, the interns who have joined for 2 months - the onus is on all of them.
Is there a single owner who sorts access for everyone and brings multi-level distribution of documents, cutting across teams and verticals? Maybe a brand media library containing all the assets adhering to the brand presets would help
5. Managing access for external stakeholders
Collaboration is critical to the ideal execution of all brand compliance strategies. And thus, the lifecycle of external stakeholders is in the hands of the internal team members. How do you fight multiple ownerships & decide who gets what?
The ability to share input/ edit
The ability to allow access to others
The ability to download the document
The ability to be updated at all times
This can get even more complicated for big organizations with thousands of branded assets and 100s of teams with daily dependencies.
6. Keeping assets up-to-date with the latest design changes
The branding team gave the company's logo a Xmas feel for Christmas. The campaign is set, and the managers are about to hit the press when they realize stakeholders need to be in the loop.
Can emails and Slack keep up with this task? How do you keep your team posted on updated branding assets?
Best practices for implementing a brand asset management system
The advent of digital-led activations has led to a steep rise in tactics to keep up with all the challenges of setting up a robust brand compliance strategy. Marketers have now turned to brand asset management tools for various challenges that come their way.
Approval processes moved online, sharing updates with global teams was reduced to one portal update, and multi-level access cracked the branding nightmare. It is then that it was clear - technology had come to the rescue.
✅Centralize your asset's storage
The first step towards standardizing brand compliance for your brands is to move to a centralized asset storage facility. This unlocks newer levels of transparency within teams and stakeholders.
Asset management tools allow you to store documents, videos, images, videos, and all kinds of rich media used by teams. The drag-and-drop feature is an instant hit. Advanced asset management tools allow resizing, editing, stacking content under a designated nomenclature for discovery, and so much more.
✅Choose a cloud-based BAM system
BAM stands for Brand Asset Management. The benefits of cloud-based brand asset management systems are multifold - it reduces chances of lossing assets, ensures 24*7 access, provides centrallized access to brand assets, among many others.
The best usage for brand managers in terms of compliance is aligning the gamut of stakeholders with one single link. Playing with the tool to create sub-folders or batch-processing data is a boon to sticking to the system.
✅Assign owners to conduct a brand compliance audit
As brands grow, it can be excruciating to keep up with the process of managing the identity & standards of operations. With asset management tools designed to make compliance easy, establish a periodic check on your branded asset for seamless brand compliance monitoring.
Remember, compliance is not a one-off activity; it is on forever. Set up regular compliance checks with the team to avoid letting standards slip over with time. Set up audits for content, inventory, nomenclature, structuring etc.
✅Automate content approval workflow
If you are a brand manager - you're aware of the running joke on approvals from legal. Traditionally, teams are blocked from taking sign-off from stakeholders. With effective asset management, such compliance procedures can be streamlined.
Ditch the email chains and automate workflows in asset management tools that keep all stakeholders on one portal and ease the approvals process. By identifying a unifying experience, you can reduce TATs.
✅Establish user roles and permissions
Supervision of assets can come in many forms - from individual to teams to groups to open access. As we discussed, all big brands have dedicated pages on their website dissecting the dos and don'ts of their asset usage.
If you don't have the digital bandwidth to dedicate a micro-web page to this, you can still keep all your stakeholders informed & updated. Advanced effective asset management tools come with multiple types of user access management settings. Modify, edit, browse, download, upload, share — it is possible to define a access control for every user type.
✅Train end-users
We saved the most important one for the last - the training. Although cloud-based asset management tools require little handholding, training over nomenclature, storage, stacking, and access in the initial days can help build a highly robust ecosystem that is easy to understand.
Asset management tools come with a class of actions - libraries, dynamic templating tools, editing capabilities, logo management, approvals etc. At ImageKit, we recommend all our clients create a handbook that can be passed on to every new owner.
Conclusion
A golden arch. An apple with a half bite taken of it. A white tick mark on a black background. You know we are talking about iconic brands, & trust us when we say that such a legacy can not be built in a day.
Building a brand is hard work. You need to do a lot of right a lot of times. To get this correct, start early. Before you begin carving an image in your user's mind, ensure that your process is set. At ImageKit, we have assisted our clients in setting up effective asset management for brand compliance from the ground up.
From agencies to organizations, the world has moved to set up strict processes and systems for brand compliance. Today, compliance is not limited to taking care of assets or evading legal battles but also developing insights into marketing operations and operating intelligently. Think of any brand; we bet they have a procedure for brand compliance.
In the meantime, if you think if it is time for your brand to step your brand compliance game, do check out ImageKit.
ImageKit is a modern media stack for global brands.
Sign up for a free trial to see how it can help your business.