Imagine creating your marketing brochure and accidentally picking an older version from your logo or recreating a lost asset only to find it in a forgotten folder. If you have been in these situations or worse, this article is for you!
With the onset of the digital asset explosion, there is a dire need for a utopian solution to manage the lifecycle of creative assets. This brings us to the need to explore creative asset management (CAM). So, without further adieu, Let's begin!
Creative Assets - What are they and why they matter

As a marketer, these are your most valuable creations. The increasing move to digitize every interaction with the customer has prioritized the creation of digital assets.

Rich visual content such as image files, HTML5 files, audio clips, and videos are examples of creative assets that every company uses in its marketing campaigns for customer appeal. But a lot goes behind the creation and maintenance of these assets.
The multiple facets of managing creative assets

The creation of visual assets begins with an idea followed by design, review, revisions, approval, publication, and distribution. Assets must be tagged, stored, accessed, copied, modified, shared, distributed, deleted, and archived during this lifecycle. A Digital Asset Management (DAM) is software that acts as a central repository that allows organizations to store, categorize, and manage digital files to make it easy to find them.

Creating a visual asset is often chaotic because multiple stakeholders need to collaborate – animators, graphic designers, content writers, editors, brand managers, social media managers, and digital publishing teams.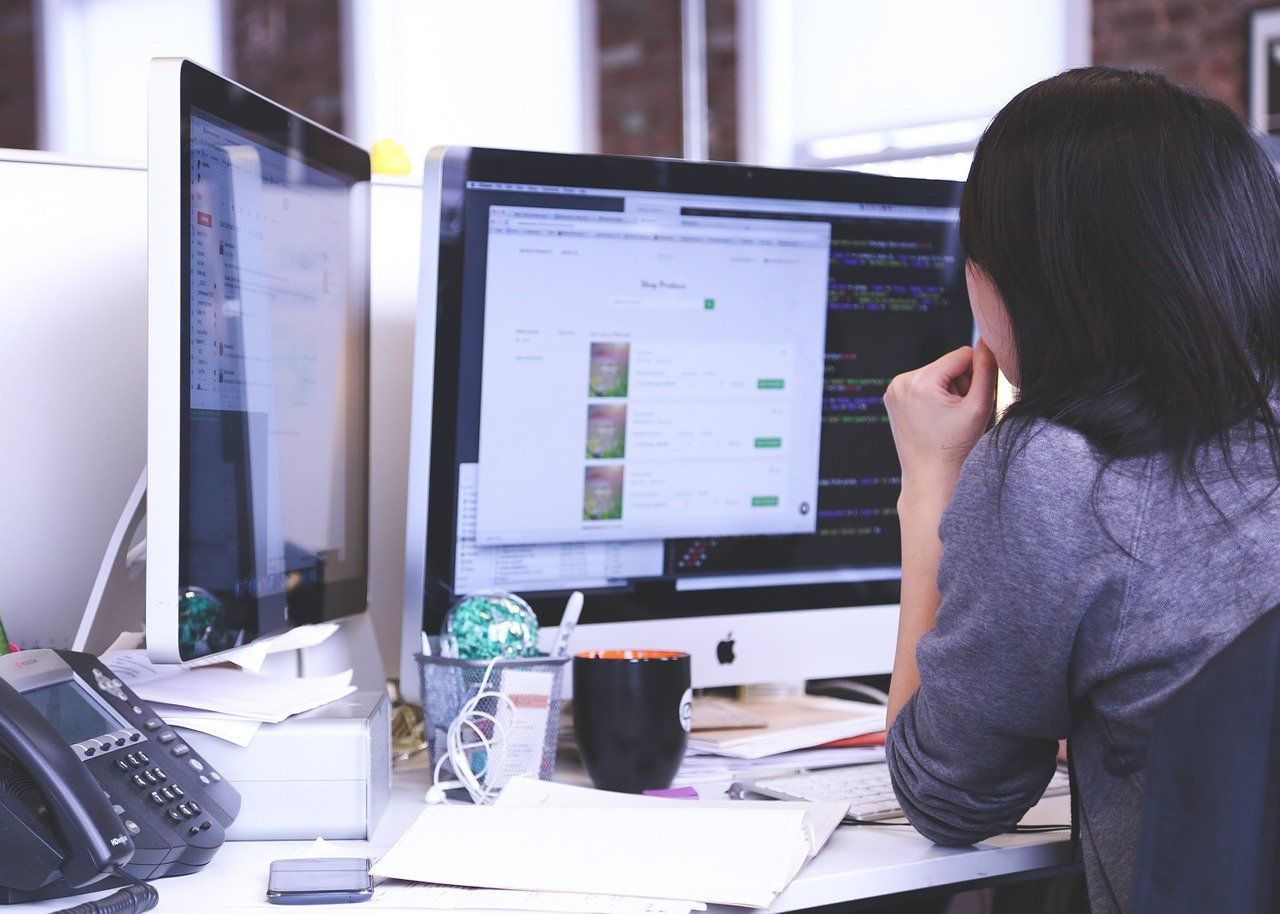 Then there are various elements to the creative process, for instance, ensuring branding guidelines are followed, reformatting for different social media platforms, localizing for specific markets, preserving different versions for various channels, and more.

Together, these make up the DAM work in progress or what we shall call Creative Asset Management (CAM).
To illustrate, the idea of a creative asset may begin with the need to create a graphic for a social media post as part of a marketing campaign. The team requests a new workflow on CAM and assigns it to the writer, designer, and brand manager in different roles.

The designer can browse, choose and transform images based on the need. The campaign manager can leave notes and annotations for the different participants on CAM. Finally, the brand manager can share their approval on the system.

The CAM becomes the single source of truth and the only platform employees have to visit to complete the job.
And now, imagine doing all of this manually without having a CAM!
Life without creative asset management can be difficult.

Managing hundreds of creative assets can be cumbersome, time-consuming, and
complex. Here are some typical challenges if you don't have an automated CAM.
Inability to store and scale:

Without CAM software, there is no single repository for storing or accessing creative assets leading to lost assets. In addition, it would be challenging to scale up if you use various storage devices like hard drives and internal servers instead of a single cloud-based CAM.
Poor accessibility:

Finding an asset without a search engine is equivalent to a wild goose chase. For example, an image could be on your desktop or in the system of a designer who no longer works with you.

Security risks are imminent:

It is challenging to restrict access to prevent unauthorized use or edits of assets without a proper method. Moreover, considering the costs spent on creating assets, it is necessary to ensure that even internal stakeholders have access to assets they need and are authorized to use.

Disrupted workflows and missing SLAs:

Without a single platform, there is limited visibility into the lifecycle of your creative assets. As a result, it creates silos between users and teams, which could ultimately disrupt, workflows. Further, you would probably miss timelines as you spend time communicating between multiple teams and platforms.

Without any indexing or version control of assets, there is no way of knowing if an asset is the latest version leading to potential brand disasters.

Missing analytics:

You will have no way of tracking the usage and performance of the assets you created and delivered because no one keeps track! As a result, you risk losing control over your creative assets, leading to duplication of efforts and costs.
But can CAM solve these challenges? Is it worth spending the buck?
ROI - Computing the hard-to-measure worth of creative asset management.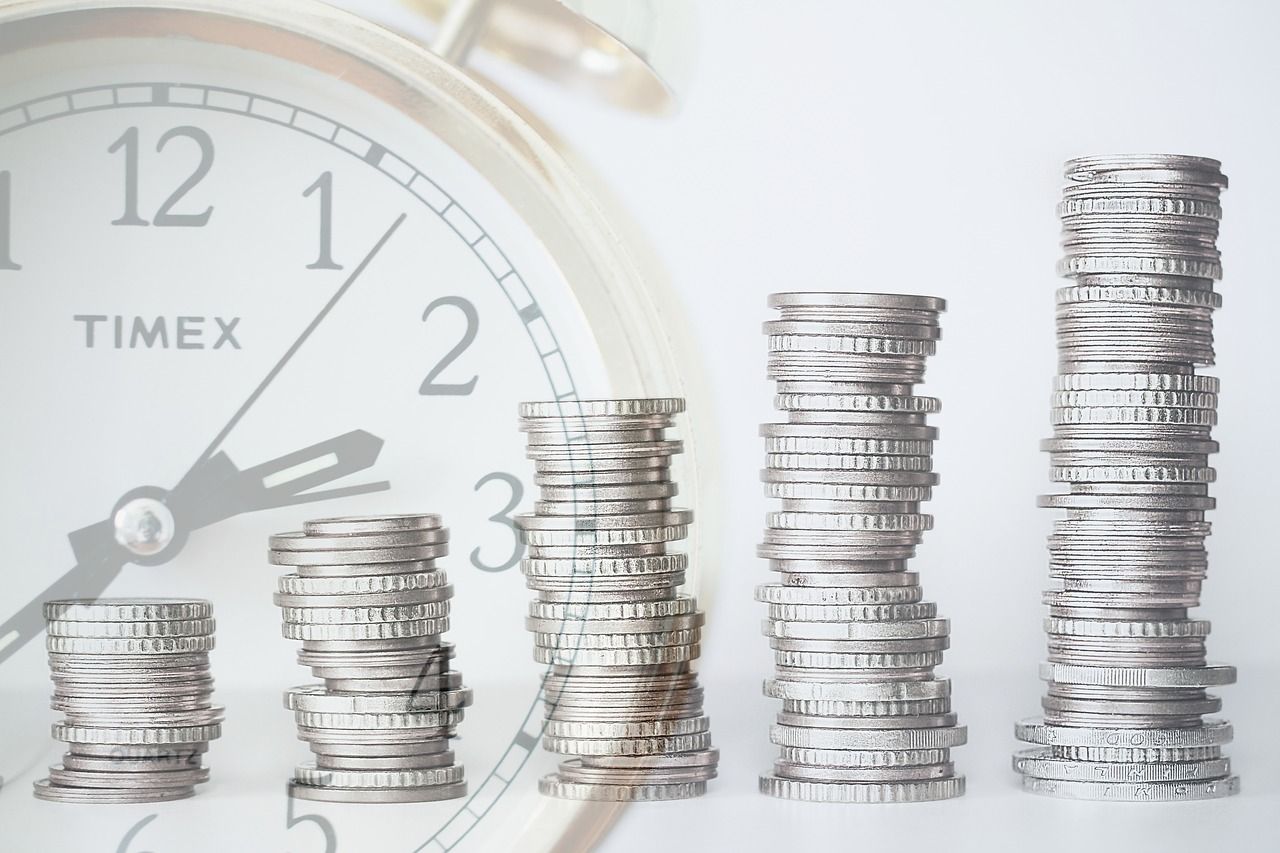 Let's quickly calculate the ROI of creating assets with and without a Creative Asset Management system.

If you ask any user about the ROI of CAM, they would probably say it has made work so much easier. But unfortunately, it is hard to measure the cost of this 'convenience.'

Roughly, the ROI of a creative asset is a function of time and cost saved versus the percentage of searchable assets.
McKinsey Global Institute reports employees spend at least 20 percent of their workweek looking for information or people they need to do their jobs.

So let's equal that to about two hours per day.
Now assume the average hourly salary of all the employees searching for creative assets in a company is 30$. Thus, if they spend 10 hours in a five-day week searching, they cost the company (30$*10hours*52weeks) = $15,200 per annum.

With CAM, if employees can reduce the search time to an average of 15 minutes daily, they would spend only 75 minutes or 1.25 hours weekly. Hence, the company would be incurring only (30$*1.25 hours*52 weeks) = $1950 per annum on search.

💡
In effect, they would be saving ($15,200 – $1,950) = $13,250 every year!

This is just one of the many parameters for understanding the value of CAM. In addition, there is the cost of recreating an asset, storing or distributing assets, and more. But a great ROI is not the only reason for purchasing CAM.

There are plenty of other advantages that make it a worthy investment.
Creative asset management can maximize the value of your creative assets
Now that we have seen the ROI of using a CAM, it is clear that it empowers and enables your employees. Let's dive into some of its core benefits in detail:

1. Provides an integrated, centralized repository:

It isn't just a storehouse of assets but provides a single platform to bring together your digital assets, people, and processes, making it more than a repository. In addition, most CAMs integrate with other creative applications or external storage. For instance, ImageKit offers an integrated media library with storage, folder management, file tagging, and powerful search features. Thus, with features built to ease workflows, an asset moves seamlessly across the different stages of the creative process.
2. Streamlines creative workflows with automation for better control and collaboration:

CAM ensures that real-time updates are available to everyone working on a creative project, including the status of each asset, feedback, assigned to which task, and the priorities. ImageKit's asset commenting allows stakeholders to collaborate in real-time. You can avoid creating and storing multiple size variants for the same picture in ImageKit by leveraging real-time URL-based resizing to get a pixel-perfect image. It is easier to control the number of variants in the storage.

3. Makes search super easy with intelligent tagging:
With CAM as your central storage, file storage has some organization and efficiency. They are neatly categorized using Metadata or manual tagging, making search and share super convenient. Thus, if we tag all the assets that are part of an end-of-season sale across different folders, you can identify them quickly to run your campaign with the advanced search.

Modern-day CAMs also come with AI-based tagging capabilities that can help with commonly known objects in an asset and save considerable time. For example, ImageKit uses AI image tagging powered by Google Cloud Vision and AWS Rekognition to tag images quickly. With this powerful tagging capability coupled with an advanced search that combines multiple filters, finding an asset becomes a child's play!
However, finding an asset is not the end of the journey. With different users having access to an asset, it is essential to know what changes each one makes to an asset to maintain consistency and control.
4. Saves you the trouble of recreating or working from scratch:

A single creative typically has five to seven variations depending on its usage on social media channels or the targeted markets. CAM can structure the folders in a way that provides complete visibility into the address of each asset, and you never have to recreate one because you can't find it. In addition, with ImageKit, you can declutter your storage by ensuring only master assets are maintained and variations are created with the self-serving image editor or by using the URL delivery as and when needed by the respective teams without adding to the burden of the designers.
CAM is not limited to these four benefits. From ensuring brand consistency and facilitating easy collaboration to managing digital rights and data security, it covers a range of good stuff you cannot afford to ignore if you want to stay ahead in the digital race.

So now that we know the benefits of CAM, which are pretty exciting, how do we select one that meets the organizational requirements?
What to look for in a creative asset management system
Companies recognize that investing in a CAM will improve the bottom line.
At a basic level, the function of a robust Creative Asset Management system is to create efficiencies in the asset management process and ease the creative workflows by freeing up teams from doing the dirty work.
There are many valuable functionalities that an organization can choose in a CAM to move beyond the idea of just creating a repository. In its most comprehensive avatar, the CAM can be the organization's single source of truth that facilitates speed and scale in the delivery of marketing campaigns, besides significantly improving the user experience.

The must-have features of a CAM should include:
Simplification and automation of the workflow: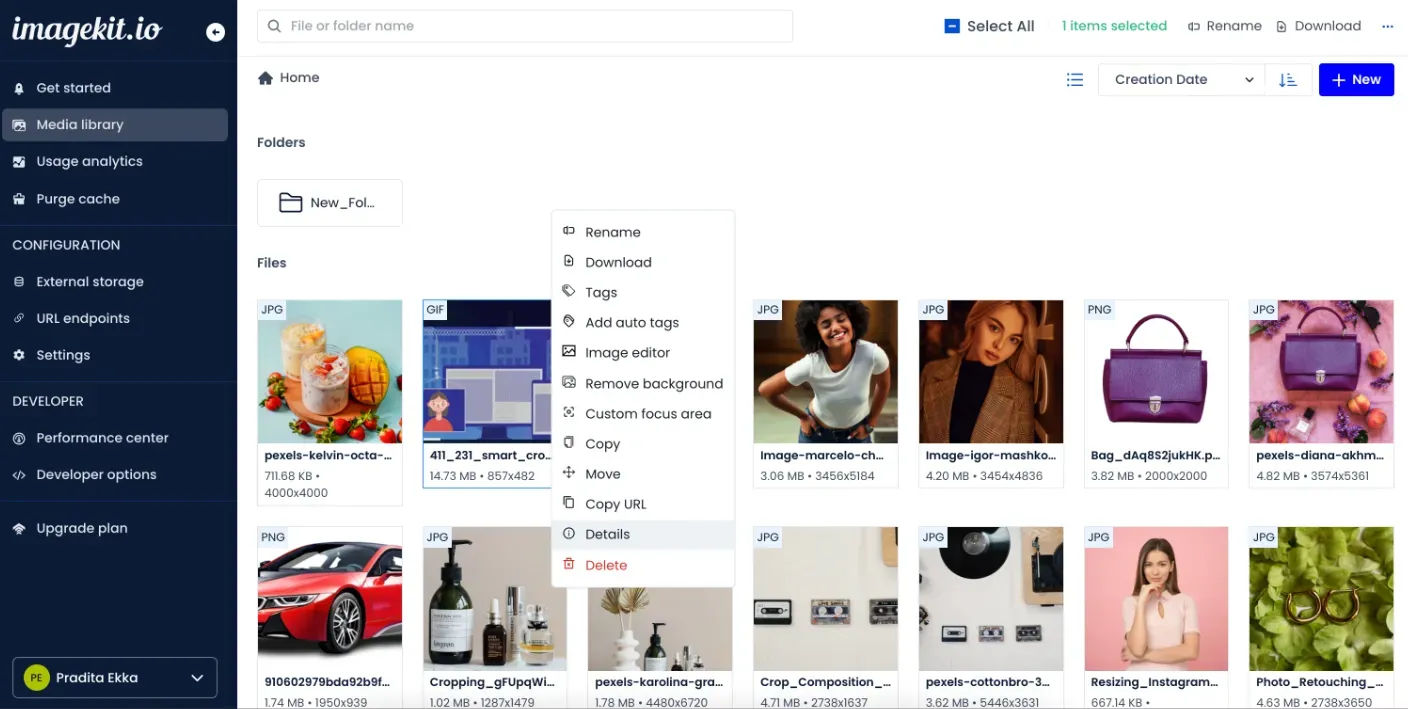 An integrated system that automates most mundane tasks involved in the creative process is a must-have feature. A CAM that does away with sending e-mail reminders will make your teams much more efficient. AI-based capabilities such as auto-tagging Metadata or intelligent SEO tagging are powerful features CAM provides. Also, Integrating your CAM with your other marketing tech stack can fast-track its adoption into your workflow.

2. Collaboration and project management: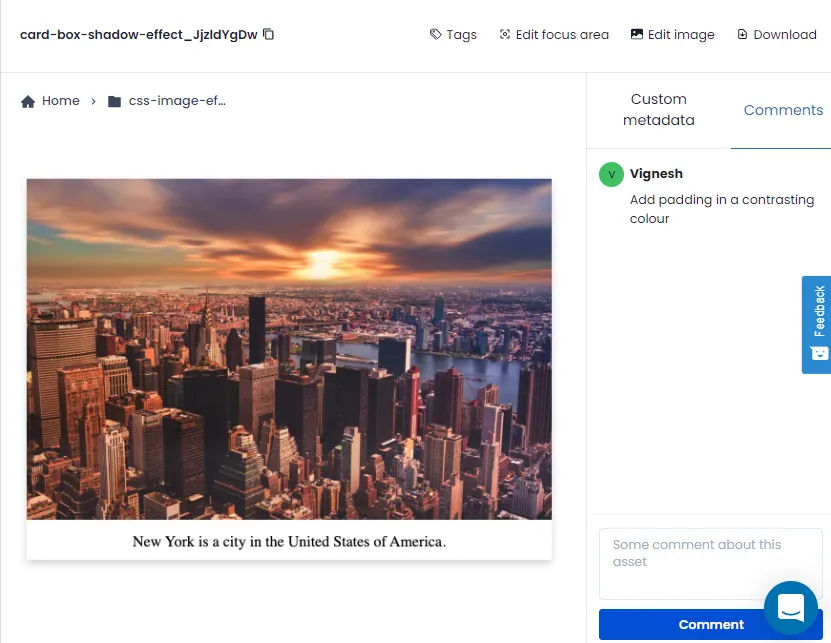 With multiple campaigns, project management can quickly become complicated. A CAM should provide a comprehensive dashboard with real-time visibility into content projects, making it easy to manage the workload and meet SLAs. In addition, it facilitates collaboration between team members who can leave messages, assign, approve or send communication, including external agencies from a single location, and ensures everybody is on the same page.

3. Performance Analytics:

Measuring the success of your marketing campaigns in terms of the creative assets can help you understand the asset ROI. Metrics like top users, the number of views, downloads, and shares can give perspective on their performance and help identify areas that need attention.
4. Fortified Security: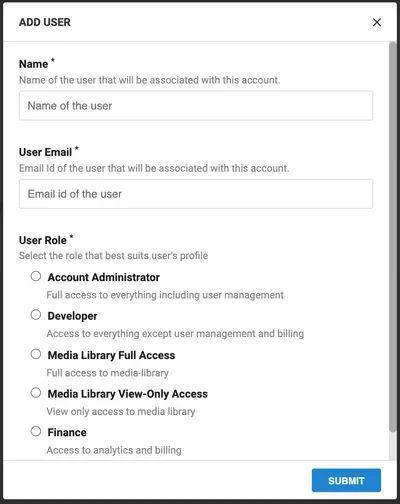 Universal file sharing in CAM may create vulnerabilities, particularly with external parties. Therefore, private API Keys, behavioral analytics, limiting access roles, and security features that can prevent unauthorized use of your asset URLs become essential. In addition, other standard security practices such as MFA and SSO add a strong wall of security for your valuable assets.
We now have a fair idea of CAM and what one can achieve using its various functionalities.

It's time to wrap it up with a summary.
Summing it up
The need for creative asset management has arisen from living in a highly visually engaging and dynamic digital environment. As the number of creative assets increases to cater to the new generation of consumers, managing the life cycle of these assets becomes critical.
A robust CAM can maximize the value of creative assets in delivering successful marketing campaigns by streamlining the creative asset workflow - from planning, creation, approval, management, distribution, production, and archival.
Choosing an appropriate CAM can accelerate content creation at scale and extend the life of your creative assets, ensuring optimal usage, uninterrupted workflow, and brand integrity.

ImageKit has helped 1000+ companies across 60+ countries in managing their digital assets. Sign up for the forever-free plan and change how you manage your creative assets.