Visualize your consumption trends
Get daily and monthly usage breakdown of your bandwidth, requests, video processing, cache usage, and other metrics to stay on top of your media delivery requirements.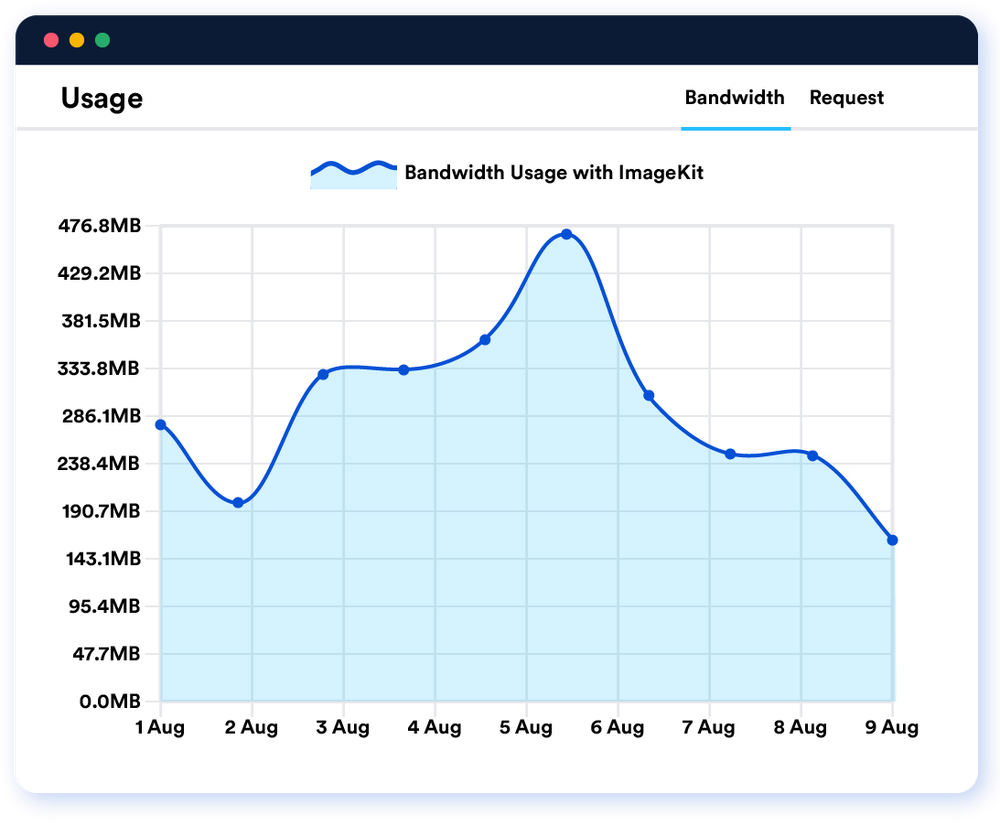 Optimize your use of ImageKit
Get the heaviest and the most-used files for your ImageKit account along with top transformations and proactively optimize them.
Fix file delivery issues
Proactively identify errors and error codes on a day-to-day basis and fix them to ensure a perfect visual experience for your users.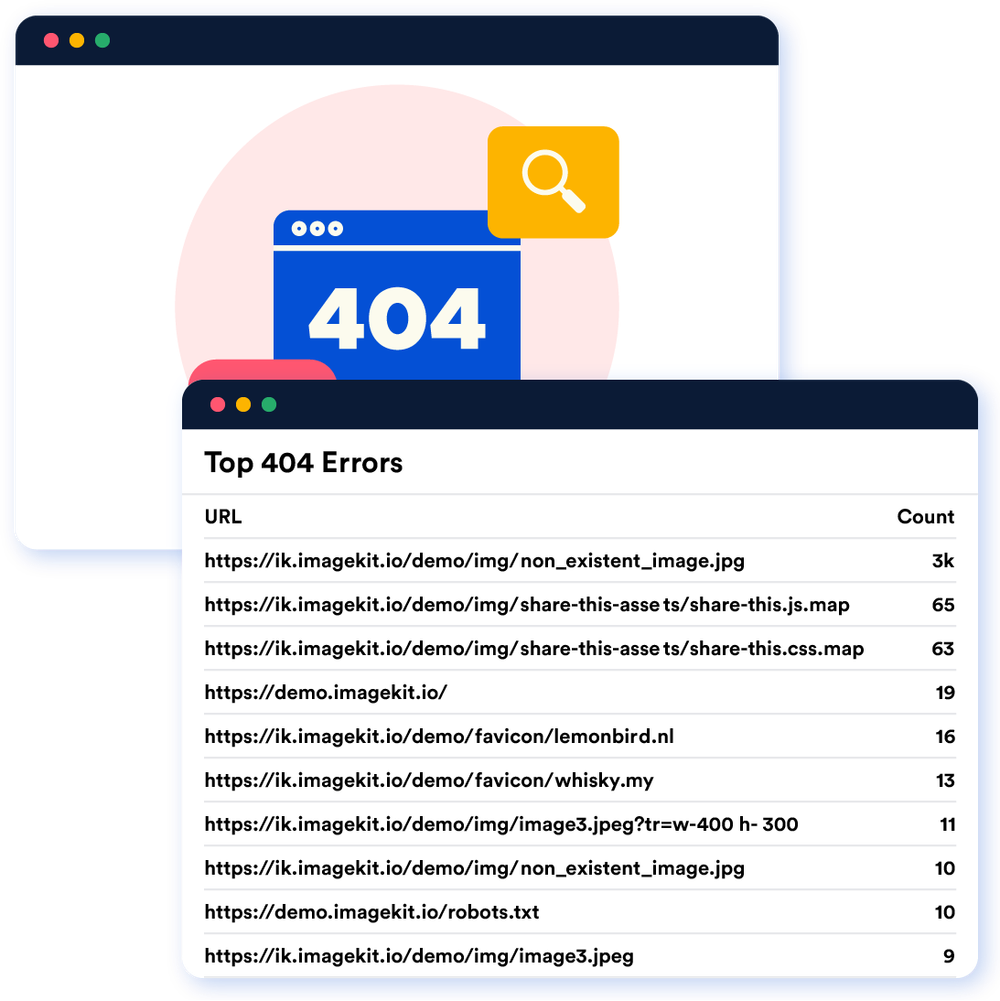 See where your users are coming from
Get stats by country, Device, IP Address, Referrer, and more to optimize the experience for all your users.